New freshman discovers clubs key to surviving high school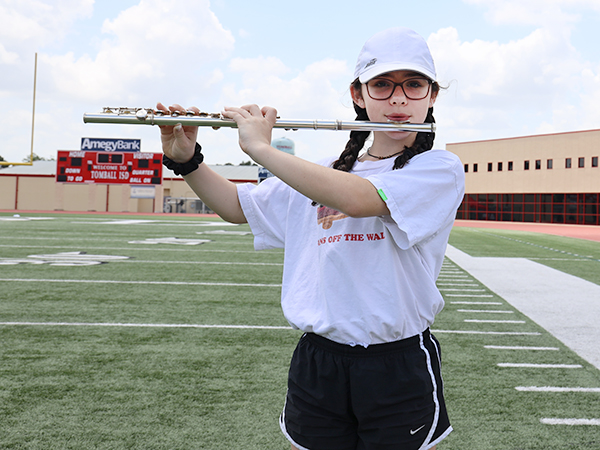 Planning to take her first steps into high school, eighth-grader Katarina Bellon could only imagine the fear that would pound through her chest. She, like every other eighth grader, has experienced this many times, but this was much bigger and more intimidating.
She'd pondered whether or not she could hold onto her mother's hand a while longer, just to avoid the fright of high school. Listening to the striking of her heart while trying to navigate the elongated halls and taking in all of the intimidating faces.
Just like every other kid, she was raised by the phrase: "High school is the best four years of your life!" It gives Bellon the opportunity to join art, band, soccer, and more clubs that are offered here.
Bellon has mixed emotions towards the upcoming school year. It's exciting to her for the opportunities to meet new friends and teachers but also daunting at the fact that it'll be much bigger than the junior high.
"To know that I'm going into high school next year makes me feel both excited and nervous," Bellon said. "My goals for freshman year are to get all A's, make new friends, earn a chair in region band, make the junior varsity team for soccer, and get my schoolwork done efficiently and properly."
Stepping foot into the high school gives students opportunities to face new experiences and also to hold onto moments that will be memorable for their entire lives.
Bellon plans on joining the marching band and hopes to pursue it for the entirety of her four years. She also wishes to go through Spanish PreAP 3 and also joining art her junior year, as they are all strong passions of hers.
Clubs like these ultimately allow Bellon to express herself and to also release her emotions into something positive.
By joining these activities, Bellon believes that they will allow her to have a home away from home. She understands that these people share the same interests as her which will ultimately enable her to make friends quickly over their shared love for similar things.
"I believe that extracurricular activities can be a comfort to students," Bellon said. "Usually there aren't too many people, so you can really become close to whoever is in that activity."
No matter how hair-raising high school might seem, Bellon's counting on her many future goals in order to successfully drive her through four years.
"Even though it will involve a lot more work, I think it will be worth it in the long run because of the friendships and experiences you can get out of it," Bellon said.
About the Contributor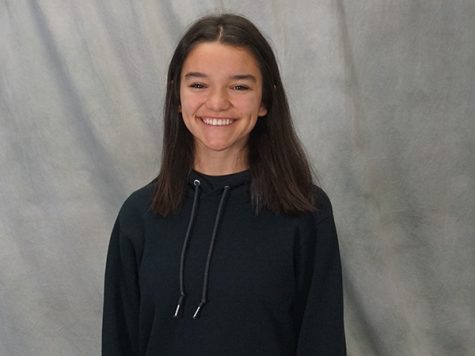 Elise Guerra, Feature Editor
Hey y'all, I'm a junior and am the feature editor on the cougar claw staff. I'm also proudly part of the TCP marching band and play the flute. I enjoy...