41st Annual Tomball Patriotic Show more than rivalry game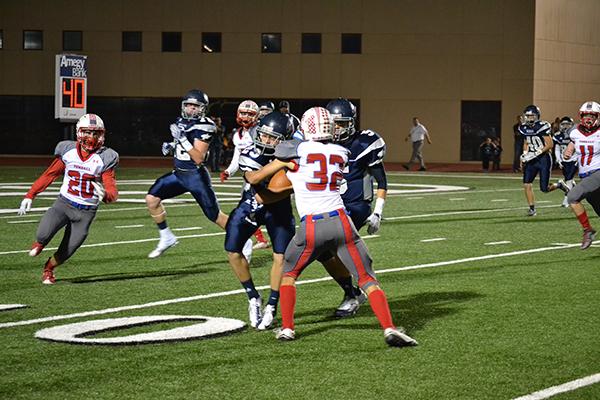 Tomball will hold the 41st Patriotic Show tonight as the Tomball Cougars play sister school and rival, the Tomball Memorial Wildcats.
The band, choir, JROTC, drill teams and others from both schools come together to perform for first responders, veterans, POW/ MIA, and other men and women who served. Five Cadets from each unit are going to do a Mass Color Guard of eight flags and two guardsmen.
The Tomball NJROTC will also be serving dinner for Active Duty and Veterans, however, they must RSVP with a QR Code. The dinner will be limited to 100.
"Sometimes it's a bit of a challenge trying to work with the Silver Stars… but I think my favorite part is seeing all the girls come together for one big performance," Charms Director Brittany Huebner said.
There is certainly more to the game than just bragging rights.
"It is fun to be able to put together something bigger than our own goals, something that is important to the community, students, parents, and other faculty and staff.  I feel that everyone understands how good it needs to be and works hard to achieve that quality," said Band Director Matthew Cho.
The stadium will be full, as a full sellout is expected for the biggest event the new stadium has seen.
"There's definitely a lot of expectations of what the community wants and expect to see and the preparations and logistics involved are definitely time-consuming… it's more of a refresher than a brand new show which gives them the opportunity to really "take the lead" with the performance of the music," said Head Band Director Joseph Nunez.
Gates for the game open up at 6 tonight. THS season tickets are not part of the game since Tomball is the visiting team this year. Make sure to buy the correct ticket, no refunds or exchanges will be given. Senior citizens 65+ and children 4 and under are free. Tickets are sold on the Tomball Memorials website, not the Tomball High School website.