Baseball aims high again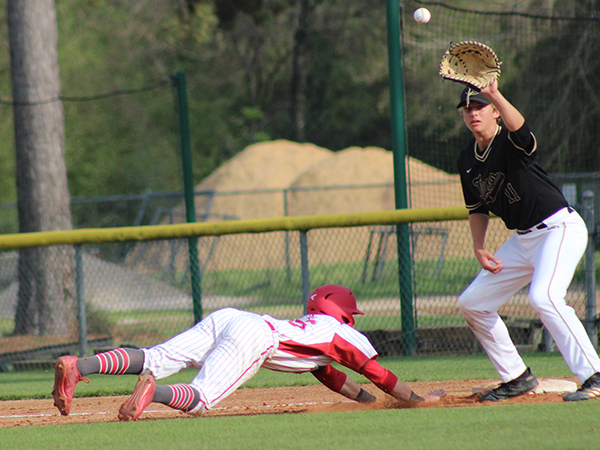 Hang on for a minute...we're trying to find some more stories you might like.
Since 2012, baseball has always been in the hunt for a state title, and last year the team went 10 rounds into the playoffs.
Even though winning the state championship is in their sights, they're primarily focused on the little things that turn regular teams into the pride of Texas.
"The Cougar baseball program is focused on improvement both on and off the field as we progress throughout the year," Assistant Coach Matthew Grayshon said. "We have high expectations this year for every team."
Although the team lost some talented players last year due to graduation, Coach Doug Rush and his team move on.
"It's hard playing without them," Brandon Marshall said. "But we have young players coming up that are pretty good that help replace them."
Earlier this week baseball defeated CWHS, their second game of the season.
"The game against Cy Woods went good, started out slow but then we got alive and won the game," Marshall said. "I think we have a chance to win state but we have to stay focused and listen to our coaches."
Even when a team is great, there's always room for improvement.
"We mainly need to improve the two strike approach," Eric Oakes said. "As for me I need to be more effective on the mound."
Last year, Oakes struck out 33 batters, Ethan Kerim stole the most bases, Scott Herrmann was the best batter, and Zach Hinojosa by far put out the