Cougars gaining key players for important stretch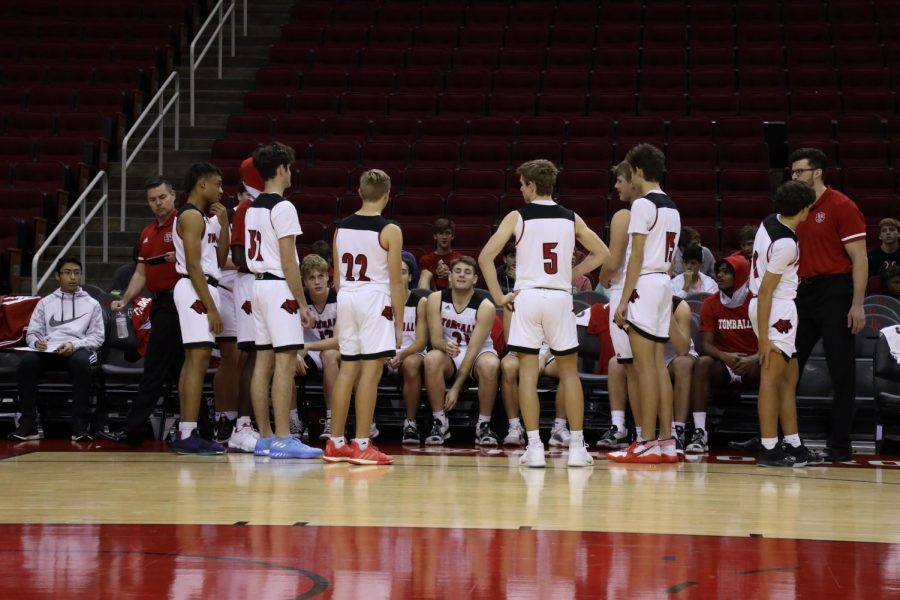 The Cougars varsity basketball team will be gaining two key players who will no doubt be inserted into the team's heavy rotation as they begin an important stretch in the season in terms of increasing their playoff chances. Senior guard Sawyer Link will be returning from a gruesome foot injury, while Senior Demond Demas will be making his THS Athletic Debut now that his infamous ineligibility ruling is no longer in effect.
Sawyer Link has been a member of the basketball program since his freshman year, playing on varsity since his junior season. In mid-November during the first home game of the season, Sawyer landed awkwardly on his right leg after making a successful layup. He tumbled to the ground, screaming in agony, and was not able to get up. A very frightening sight in front of the crowded stands of students and families eager to see the Cougars display their talents, among them was Sawyer's classmate Nick Martin. 
"The gym went silent when he hit the ground," Martin said. "When he turned over I could see his foot was at a very awkward angle… I knew it was bad."
Not only is Link a member of the basketball team, but he is also very well liked around the school seen by his current position as Senior Class President. Because of this, Link leads our student pep-rallies and energizes the crowd.
"You obviously never want to see anyone get hurt," Senior Tanner Cox said. "But Sawyer represents us seniors and THS as a whole so we're all hoping for a speedy recovery."
Luckily Link was able to return to school the following Thursday, missing just one day of school. However, his return to basketball was a much more strenuous process, as he couldn't put weight on his foot for the following four weeks as he awaited his next doctor's visit for an evaluation of the seriousness of his injury. 
"Im hoping I can play again this season," Link said a few days after his injury. " I start physical therapy December 27th and if I stay strong to that I should be able to come back."
He obviously did maintain a strong work ethic in his rehab, as he has returned even faster than expected and began practicing again this past Wednesday.
As many know, Demond Demas was denied eligibility to play football for the Cougars this past season. However, Demas is eyeing a return to high school sports, only not on the Gridiron where he has experienced so much success, and instead the basketball court.
"I want to take all this anger and frustration out on whoever we play," Demas said. "All the hate, the ineligibility ruling and not being able to play my senior year. I want to let it all out on the court."
The 5 Star Wide receiver is committed to playing football at Texas A&M University, however he feels he can be just as successful in basketball as he is in football, and he is ready to prove it soon. The first chance Damas will get to do so comes January 21, when the Cougars will be hosting the Caney Creek Panthers. Technically, the first game after Demas's ineligibility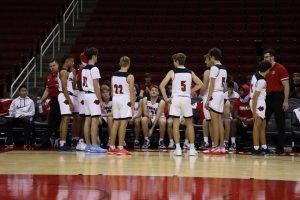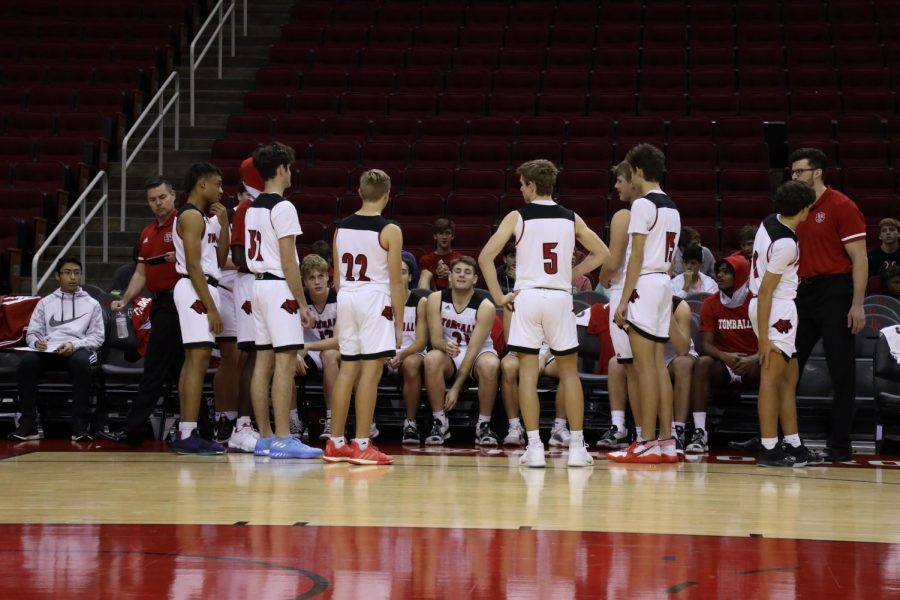 ruling is no longer in effect was January 14, but Demas was in Hawaii for the Polynesian Bowl. (Expect a story next week recapping Demas' performance).
Both Link and Demas are talented players who will contribute both skill and experience to an already impressive Cougars team. Their return is also timely as they're in the last few weeks of the season and are set to make a strong playoff push.

About the Writer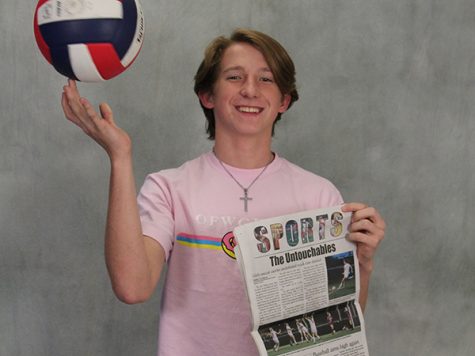 Bishop Van Buren, Sports Editor
Hi! I'm Bishop, the Sports Editor for The Cougar Claw. I'm a senior at THS and love hanging out with friends, playing basketball, and watching football,...