Cougars Looking to Sneak in to Playoffs
The Cougars improved to a record of 4-3 after a very impressive win over the College Station Cougars last Friday by a score of 42-35. Tomball was viewed as the heavy underdog for the week leading up until the game, with College Station being viewed as one of the premier teams in the state. However, they knew that their playoff hopes were at stake and were not content with going out without a fight.
"Yeah I mean they're a good team and a lot of people thought they we're gonna beat us," Cornerback Bryce Robinson said. "But we just worked hard all week and ignored the noise."
The shootout match between the two teams began with a fumble recovery returned for a touchdown by College Station in the first quarter, but Tomball was quick to respond with a touchdown the next drive. The teams were neck and neck almost the entire game until the very end, when almost everyone in the stadium was on the edge of their seats.
College Station tied the game at 35 a piece with a touchdown within the last two minutes of the game, only for their hopes to be quickly diminished due to a 75 yard touchdown pass from Hunter Dunn to Jake Johnson. 
"That was such a clutch moment," Defensive End Blake Gandy said. "Seeing Jake score that TD had all of us hyped on the sideline."
However the game was not over yet, with College Station receiving the ball with less than a minute left. After two successful first downs in the span of 5 plays, College Station decided to take a shot deep, only to their dismay as Tomball Cornerback Bryce Robinson came up with the game sealing interception.
"The Defense helped us out a lot that game," Quarterback Hunter Dunn said. "Thankfully they were able to capitalize at the end and put it away."
The Cougars will look to keep their playoff chances alive as they travel to Willis High School to take on the Wildcats in the season finale. In order to make the playoffs, the Cougars will need some help from other teams too. Along with beating Willis, College Station must lose to the Magnolia West Mustangs to secure a spot in the playoffs for our Coogs. 
About the Contributor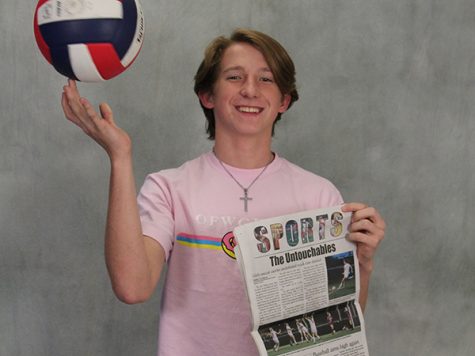 Bishop Van Buren, Sports Editor
Hi! I'm Bishop, the Sports Editor for The Cougar Claw. I'm a senior at THS and love hanging out with friends, playing basketball, and watching football,...