Maciejeski's high flying season comes to an end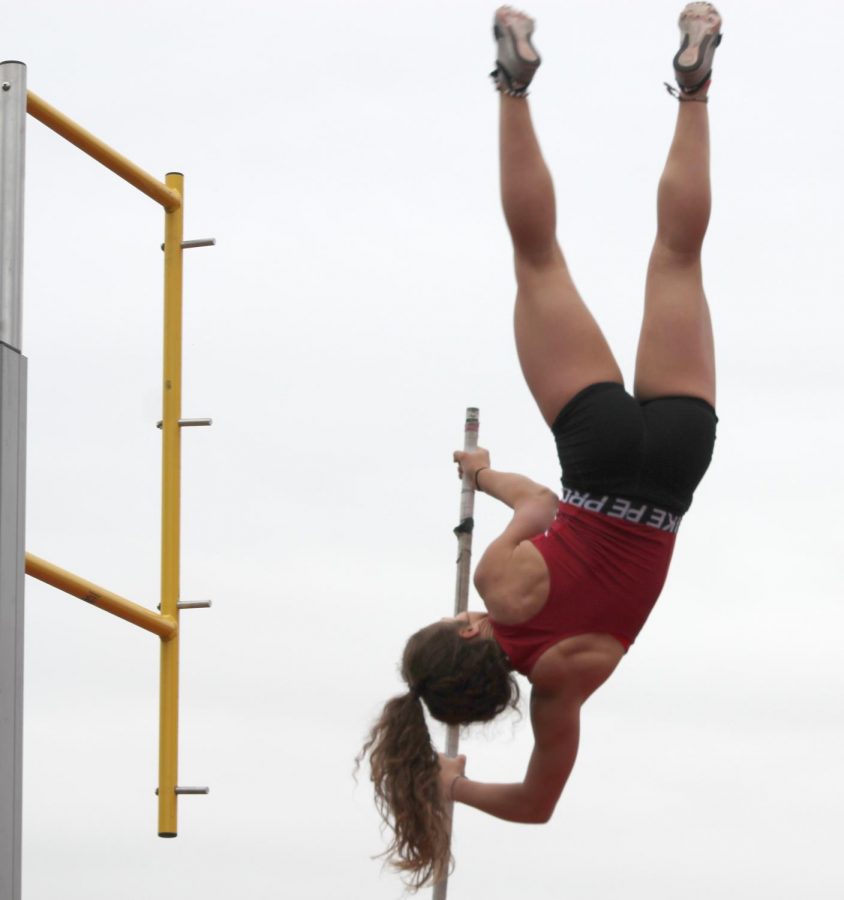 Pole Vaulter Rachel Maciejeski's very exciting season came to an unfortunate close when she posted a no-height at the regional meet. Rachel seemed destined to be a serious state contender with many impressive meets over the course of her junior season.
For example, Rachel's posted a 13-feet-4 inches height at the Bluebonnet relays on March 22, setting her own new personal record and the 5th best in the country and 3rd best in Texas. The news of her accomplishment spread like wildfire not only across THS, but throughout all of Tomball.
"I thought it was really cool when I saw it on the Morning Announcements," said junior Leo Ayala. "I even went home and talked with my mom about it."
Rachel knew that with her accomplishment would lead to many of her competitors working even harder to catch up with her. With that in mind, she knew she had to keep improving throughout the rest of the season.
"There's a saying 'It's hard to get to the top, but even harder to stay there'," Rachel said. "I try to remain humble and keep working to prove to myself and others that hard work is what gets you to accomplish your goals, such as being the best vaulter in the nation."
Her hard work was evident in the playoff meets, easily beating out the competition and advancing in both the District meet and the Area meet (13 feet 0 inch height for both). As previously mentioned, Rachel unfortunately did not advance past the Regional round.
Rachel almost made it to state in her sophomore season too but fell just a few inches short, hitting 11 feet, 6 inches at the Region III-5A meet. Popular sports-media website VYPE had a chance to interview about last years results.
"It was heartbreaking getting third," Maciejeski said. "Wanting to be there at state but I know I've improved a lot since then."
After suffering the same fate her junior year, Rachel knows next year is her final chance at the state title she's been dreaming of.
"Realizing there's only one more shot to earn the state title, it's obviously a lot more pressure," Rachel said. "I know that I should be there at the meet this year, knowing my chances were high to win a state title just makes me more driven and hungry for next year."
About the Writer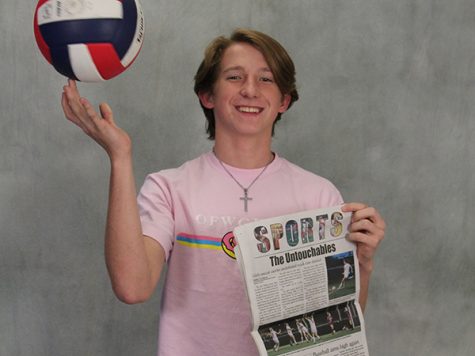 Bishop Van Buren, Sports Editor
Hi! I'm Bishop, the Sports Editor for The Cougar Claw. I'm a senior at THS and love hanging out with friends, playing basketball, and watching football,...