Basketball tops Brenham, beat by Huntsville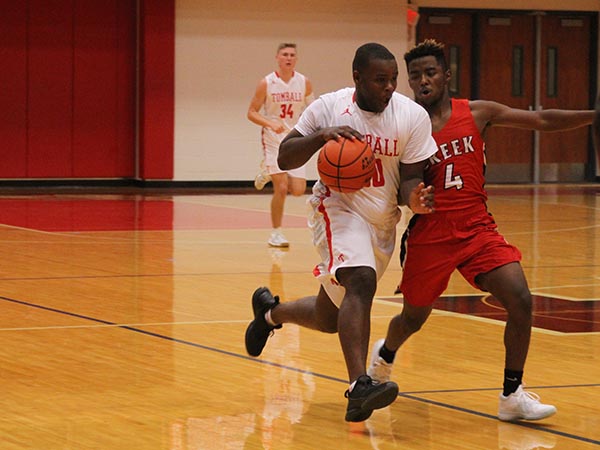 Hang on for a minute...we're trying to find some more stories you might like.
Varsity boys were defeated by the Huntsville Hornets with a final score of 59-39.
Between JV's game going into overtime and a fire drill, varsity's game was delayed for several hours with basketball not returning home until midnight.
This Friday the Coogs will be competing against Mag West on the home front.
As for last Friday's game, the boys defeated Brenham at home with a final score of 65-47.
In the first quarter, Brenham was in the lead with 18 points while Coogs were at 12. By the second quarter, however, the Coogs made a turn around adding 18 points to the score board while Brenham could only score 8. A blunder from which Brenham would never recover.
The second half began with the Coogs suffering some on defense but continuing to excel in the offense, defeating Brenham with a 17 point lead.