Swim swipes 7th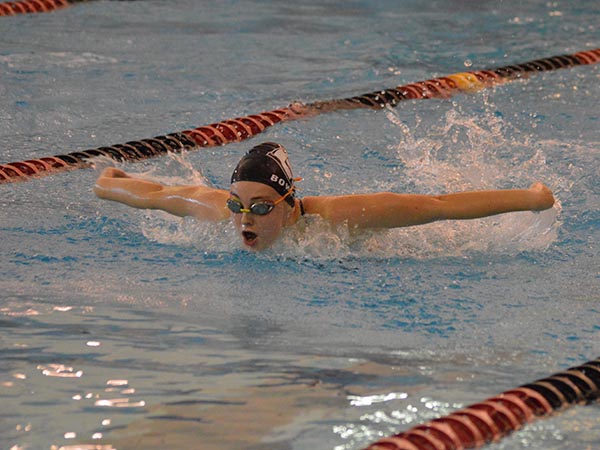 Hang on for a minute...we're trying to find some more stories you might like.
The Varsity swim team took 7th place overall as they competed in their third meet of the season on Oct. 14 at the Magnolia High School Natatorium.
Other teams competing at the meet included, Kingwood Park, who won the meet with a total of 289 points, The HCYA Warriors, Magnolia High School, Magnolia West High School, Tomball Memorial, Houston Cypress Woods, and Porter High School.
Tomball High School earned a total of 45 points overall.
The Girl's team was quite the force with a total of 41 points, placing 6th, and the Boys scored 4 points placing 9th.
"I am extremely grateful for all of the support and encouragement," Coach Brian Vestal said. "Working together, we had two successful meets this week with some personal best times swam at each meet. It is still very early in the season, so I anticipate growth as we get deeper into the season."
The girls 200 free A-relay with Ollie Bream, Lizzy Sexton, Missy Sells, and Megan Bowers fought their way to a third place finish with a time of 1.50.00 improving from their time by 2 seconds.
Girls 200 free B-relay with Abby Bowers, Bryn Fleischhauer, Angela Wharton, and Shayna Wise, earned a 7th place finish with a time of 1.54.51.
Highest placing swimmer at the meet was Abby Bowers with her third place swim in the 50 yard backstroke and a time improvement of 0.11.