Basketball team shoots for success
Hang on for a minute...we're trying to find some more stories you might like.
DeLane Marsh is the point guard on the freshmen girls basketball team and is looking forward to how the season is going to play out. With a new coaching staff, many things have changed but the Lady Coogs are representing our school with pride.
The girls basketball team have only played a few games and scrimmages, but are on their way to success.
"We have lost some scrimmages and games, but we're starting to learn things and are moving forward in our practice," Marsh said. "We work really hard and whenever we make mistakes, we help each other overcome them to better our endurance."
The team environment is strong and all of the girls are supportive of one another. All of the players have varied qualities that improve their abilities as a team and allow them to play better together.
"I think we are definitely going to improve from the point we are now," Marsh said. "We have improved so much from our first game and I think that we are going to keep on learning and keep on moving forward, I don't think we're going to take steps back."
The Lady Cougars are hard workers and are going to give their all on the court. Success is in reach for the team and Marsh and her teammates will do everything they can to reach it as the rest of the season unfolds.
See also: Spring sports getting back into action

About the Writer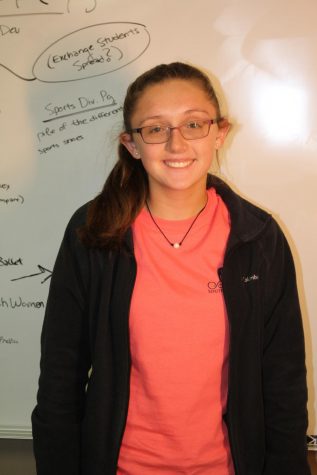 Kirbie Morrow, Staff Writer
Hi! I'm a freshmen this year and I'm a staff writer for the newspaper. I'm in band and I play the trumpet. I love dogs and I play piano during my free...