Election Day 2014: Our endorsements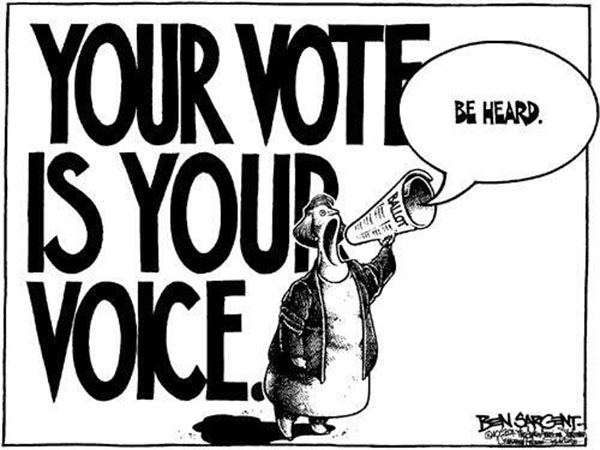 Hang on for a minute...we're trying to find some more stories you might like.
The Cougar Claw reviewed candidates in key races and a handful of ballot items and have prepared our endorsements, based on what we believe are the best interests of high school students or recent graduates.
GOVERNOR
The Cougar Claw supports Wendy Davis for governor. Her proposals to increase funding for education contrasts sharply with Greg Abbott's defense of massive cuts by the legislature. Additionally, her views on immigration are more humane and compassionate, something of great importance to the many students here who are first- or second-generation Americans.
LT. GOVERNOR
Due to his leadership position in the state's senate committee on education, the Cougar Claw recommends Dan Patrick. He cut the number of standardized tests down dramatically, and while the new graduation plan is not ideal, it's a good first step in giving students greater choice in schools.
ATTORNEY GENERAL
As with every newspaper in Texas, we are supporting Sam Houston. It's not just that his policies are better, it's that his opponent, Ken Paxton, is under investigation on some rather serious allegations. Paxton has used his Tea Party affiliation to maintain support while refusing to answer any questions about possibly felony violations.
BOARD OF EDUCATION
Lawrence Allen is a third-generation educator, who served as a teacher and principal in Houston for many years. He's seeking reelection to the board, and the Cougar Claw sees no reason not to return him to Austin.
U.S. SENATE
John Cornyn recently came out in support of the DREAM Act, says that the children of illegal immigrants should be allowed to serve in the military and earn American citizenship. This directly benefits many students at THS, and we suggest Cornyn be allowed to continue his work in the Senate.
PROP 1: ROADS
Proposition 1 calls for raiding the Rainy Day Fund to pay for road improvement across the state. While we applaud the idea of fixing our roads, we are worried about using emergency funds for this project. We therefore recommend against the proposition.
LONE STAR COLLEGE
Lone Star College is seeking approval to hire more faculty, increase security and expand their offerings. Given the very large number of THS students who go on to Lone Star, we endorse this proposal despite concerns that the costs for Lone Star may increase.
TOMBALL ALCOHOL SALES
A local referendum to allow alcohol sales in Old Town Tomball should be approved. While we worry about an increase in the number of drunk drivers on Main Street, we are hopeful that the measure will lead to new businesses along Main Street and increased customers, which in turn will lead to more jobs for students and recent graduates.