Legacy: School pays fitting tribute to NBA star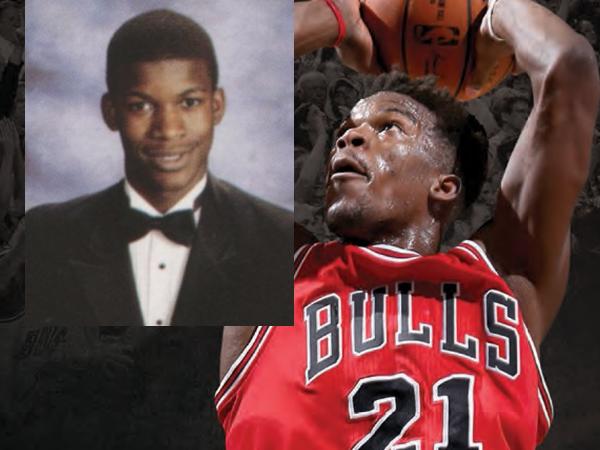 Long before he was an All-Star player in the NBA, before he was a Chicago Bull, or a high draft pick, before his first game at NCAA powerhouse Marquette, Jimmy Butler was just a skinny kid playing for his high school basketball team.
Tomball High School.  Class of 2007.
The NBA superstar's high school jersey number will soon be retired, the "No. 1" hanging in the rafters of the gym as a tribute to a local kid who made it.
"Jimmy was the kid that spend more time in the gym more than any other player that we probably had," said Brad Ball, who coached Butler throughout high school. "He probably spent more time watching videos, and so he spend a lot of time up here in the school working on his game to get better on the court with his basketball IQ.
"And so some of the things that went on in his life were some things that helped him. Make him who he is today. A very passionate person who works unbelievably hard."
Maybe it's the hard work in high school that makes Butler appreciate his success today, for he never fails to remind people of where he's from.
Not Houston, the city that gets credit for every athlete from Beaumont to Katy, Galveston to Conroe.
But Tomball.
"He is extremely proud Tomball Alum and reminds of people often that he is not from the Houston area, rather he is from Tomball!" Principal Greg Quinn said.
And while its Butler's number that will be raised above the gym floor tomorrow, there's plenty of pride to share.
"When I think back to Jimmy's time here at the THS," recalled Ball, "I always think about the hours that he and I had spent together in the gym or in the film room. Just the two of us. Getting to coach a kid like Jimmy was so special because he loved basketball as much as I did …. probably more. He knew so much about the game and was always wanting to learn more.
"His basketball IQ was off the charts, but he was constantly trying to improve to get better. I love seeing him smile as much I love seeing him smile now. He loves our game and works so very hard to be the best he can possibly at his craft. I think he will one day be elected to the Hall of Fame!"
And as for rumors that Butler himself might be making an appearance?
"I think that it is important for young people to see successful people to return to their schools," Ball said. "It helps motivate and encourage students to dream big.
"And I can't wait to see that smile!" Ball said.
Go behind the scenes with the KTHS-TV team as Jimmy Butler returns to Tomball High School to see his number retired.
Story: Memorable Pep Rally honors Jimmy Butler (with photo gallery)
Story: Legacy: School pays tribute to NBA star
Video: Behind the scenes as Butler visits THS