Homecoming: Where to eat before the dance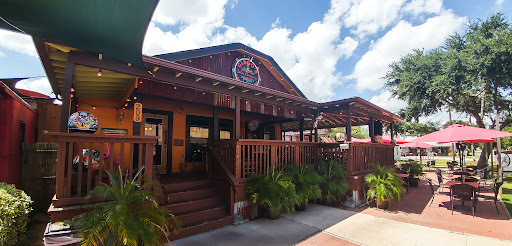 Homecoming season is here. With the dance coming up, people are starting to plan out their nights. Getting with your group, taking pictures, and going out to eat before the dance is a must. Here are some local restaurants for you and your group to eat at before going to homecoming.
Cisco's Salsa Company is a great Mexican and southwestern cuisine restaurant. The menu has a variety of foods, including those with vegetarian and vegan diets. The food and service has numerous five-star ratings and is rated #6 of Tomball restaurants. Cisco's has a relaxed, yet stylish setting. They offer patio and regular seating, along with a large dining table area for large groups. Cisco's is located 5 minutes from our school in Tomball.
Offering island inspired tropical cuisine, Tommy Bahama is a go to dinner place if you are looking for something a bit more lavish. Though it is located a bit farther from the school on Market Street in the Woodlands, the many five star reviews would argue that its worth the time. Tommy Bahama's also offers vegetarian, vegan, and gluten free options. The restaurant itself is very nice, and provides plenty of seating.
A Texas eatery, with dishes ranging from comfort classics to mesquite-grilled steaks and seafood. Pecos is highly rated, with praise to the cuisine and to the service. This restaurant has plenty of open seating, but also offers private seating. Pecos is great for a nice dinner and a fun atmosphere. Located only 8 minutes from the school in Tomball.
Super Yummy-Mongolian stir-fry and sushi
Super Yummy has delicious and freshly made Mongolian cuisine. The experience of dining there is just as good as the food, with an open flame grill and "the opportunity for you to participate in the creation of your food.
" The atmosphere is described as very quaint, and the interior design is perfect for a fine evening. Located 9 minutes from the school in Tomball.
Serving authentic Italian cuisine, Via Emilia's is a very nice option. The food is known for its lavish presentation and quality. The atmosphere is described as "unheard of" and perfect for a special occasion. Via Emilia's has elegant seating, including a private and semi private dining room. Located in the Woodlands, 20 minutes from the school.
More Homecoming coverage!
Homecoming dance takes you under the sea
Homecoming: Where to eat before the dance