Band of Shepherds
You may be sitting next to indie rock's next big band in class and not even know it.
Band of Shepherds is made up of brothers Ryan and Eric, students here at Tomball High School and Kyle, a student at Tomball Junior High School.
About five years ago they performed together for the first time. They played Crazy Train by Ozzy Osbourne at their school's talent show.
For the next three years they continued to play the talent show at Saint Anne's Catholic School in Tomball. Then, in December of 2017 they had their first paid gig. They performed at White Oak Music Hall in Houston.
All three boys write songs for the band. However, they each have surprisingly different music tastes and influences. This collaboration results in a eclectic sound all their own.  Ryan says they're genre can be described as, "indie rock, kind of alternative rock".
As far as being brothers and working together as a band, things seem to be going pretty smoothly.
"We work well together but of course when we fight, we fight like brothers," Ryan said.
As young kids, the boys often get different reactions from the audience at their shows. People are often skeptical at first but once they start playing and get into their set they get a good, yet surprised, response.
"A lot of people, when they first see the name of our band, think we sing Christian music because of 'shepherds," Ryan said.
When looking ahead to the future of the band, possibly even a record label, they are keeping their options open.
"When we are given opportunities, we take them," Eric said.
The group recently played Firehouse Saloon, and their next performance is Sunday night, Oct. 21, at Acadia Bar & Grill in Houston.
While BOS is figuring out all the logistics they continue just doing what they love.
About the Writer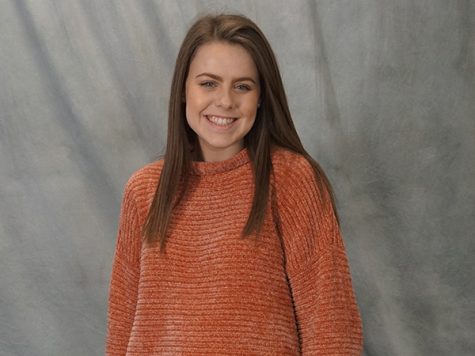 Macey Speed, News Editor
Hi! I'm Macey Speed, a senior here at Tomball High School and the news editor of the Cougar Claw!