Can't Take the Heat
Hang on for a minute...we're trying to find some more stories you might like.
During the second week of marching band rehearsal, the students were hit with a wave of heat, after school from 3:30 to 6:00.  Some students struggled heavily due to dehydration and just lack of practice in 100-degree weather. Those that refused to get off the field collapsed moments later.
"It's going to be hot," said Assistant Director Muriel Hague, "The first week we had nice weather, this week we weren't as lucky."
Students ranging from freshman to even experienced seniors sat out in the shade, two of which had to be carried off the field. The temperature eventually rose, resulting in longer, less frequent breaks. Nearly 25 members were sitting out by 5:00 and more joined as rehearsal progressed.
"We got a lot done, it was difficult but we got the first and second movements out on the field," said senior Ashley Brown.
Effort and perseverance is the heart and soul of marching band, at first, the heat is brutal and many people will sit out but they learn to push through.
"The past rehearsal was the best it's been even with the hot weather," said  Head Director Joe Nunez.
Anyone in any sport taking place outside is advised to drink plenty of water during classes and after practice to prepare for the next day. Do not skip any meals and if you feel light-headed, find a place to rest immediately and take a breather.
"Just take care of yourselves," said percussion Director Rob Sullens
About the Writer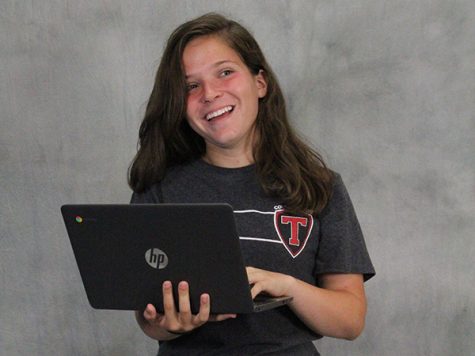 Abi Baldwin, Editor-in-Chief
What's up guys, I'm Abi and I'm the Feature Editor for the Cougar Claw.  I'm a senior and I play tenor saxophone in the Tomball Cougar Pride Marching...