Cross Country proves better never stops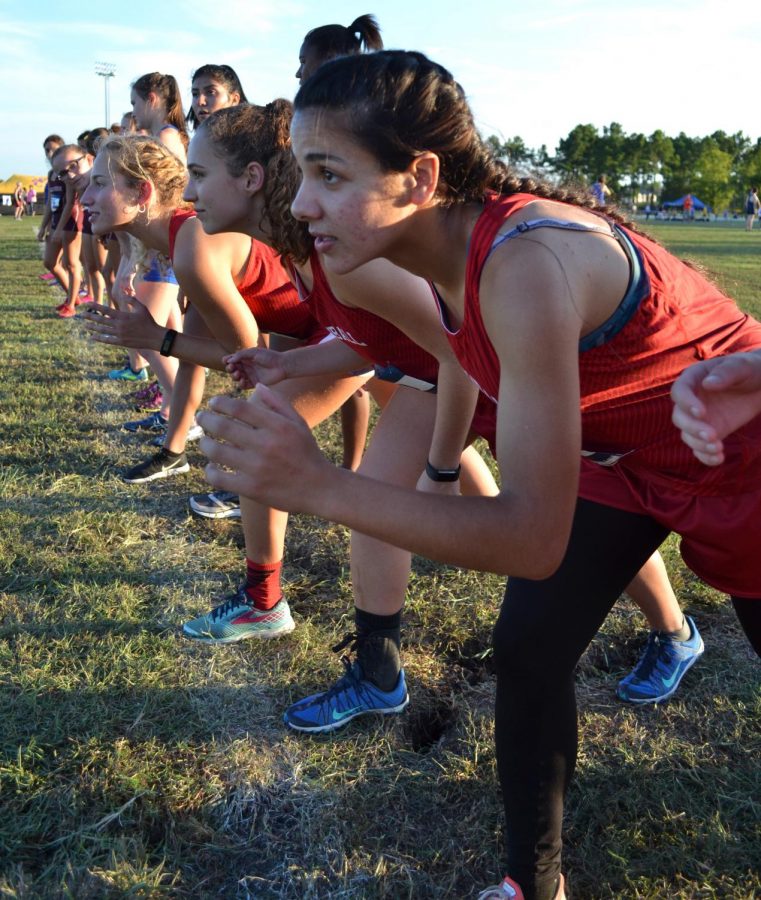 Cross country is a sport that requires grit, dedication, and hard work every day, while rarely getting any recognition.
And after a season in which the entire Varsity Boys team and two individual Varsity Girls members qualified for regionals, credit is long overdue.
"Going into districts, we were pretty good," said Sam Carney, a member of the Varsity Boys team. "Our varsity is all sophomores and freshman, and we still got third in district."
But getting third in district is no small feat, especially when the entire team is underclassmen.
There were four members that medalled: Michael Muckler (9th), Muneer Suied (11th),  Bryan Mileski (13th), and Kevin White (14th). Wyatt Lehmann, Sam Carney, and Gage McGraw rounded out the scoring, all placing in the top 35. This earned enough points for the team to take third, sending the team to regionals.
"[Regionals] was on a much higher level," Carney said. "It was a lot more serious and the guys there were better athletes."
The team performed well in regionals, placing 11th out of 24 teams from across the state.
The Varsity Girls team also ran hard in regionals, and although they fall short during the tiebreaker for third place, senior Lubna Suied and freshman Callen Nash placed 3rd and 8th, respectively, to earn a spot in regionals.
"It was honestly a dream come true," Nash said. "It didn't seem reachable, but now that it's come, and I've put in all the hard work, it feels really good."
But before the payoff came the hard work. The Cross Country team practiced twice a day, running at the dawn-breaking time of 6am and in the sweltering heat of the afternoon.
"Your mind is telling you to stop because it hurts," Carney said, "but you keep going."
Dedication is imperative in performing well in cross country, including running consistently over the summer and weekends in order to not fall behind.
"If you want to keep up, you have to keep running so you stay in shape," said Gage McGraw, a member of the Varsity Boys team.
Even though cross country is an individual sport in which members can medal by themselves, teamwork is an important aspect that plays a large role in the success of the team. Members will compete against each other, trying to keep up in practice and in meets, to improve and become faster.
"We push each other to do better," Carney said.
The time and effort of the runners of Varsity Girls and Boys Cross Country has lead to great results this season. Both teams will pick up the pace once again next August.
About the Writer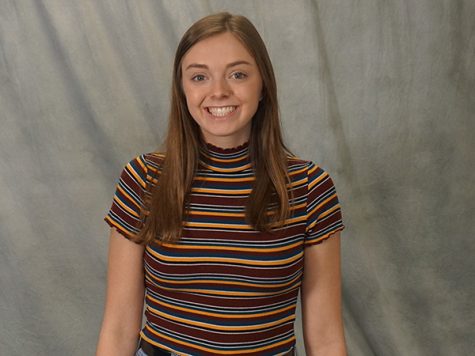 Jenna Jaffray, Web Editor
Hi! I'm Jenna and I'm the Web Editor for the Cougar Claw and a junior here at THS. I love to play lacrosse, read, write, watch basketball, and spend...