Tis the season to be gifting: a guide
Hang on for a minute...we're trying to find some more stories you might like.
The most stressful part of Christmas is finding the perfect gift for everyone in your family. Fear not, here is a list of gifts for everyone on your list.
For the techie– Every family has one. Say thanks for all the free repairs with a tech themed present!
I'm here because you broke something shirt
For the bookworm– On the rare occasions that this family member's nose isn't in a book, show them you care with a gift!
The Infernal Devices Complete Collection
Happiness can be found Harry Potter shirt
For the sports fan– Yes, they scream at the TV, and yes, it is quite annoying. But you wouldn't have them any other way.
For the artsy person– Their pen is a part of who they are. Show them you admire their skills!
Portable LED Light Tracing Pad
For the gamer– They paused their game to go to family gatherings. Give them something to make it worth their sacrifice.
Halo:The Master Chief Collection
Player 3 has entered the game infant's onesie
For the outdoor adventurer– Adventure is just a part of life for this loved one. They could use some help preparing their next trip!
Coleman Waterproof Bluetooth Speaker
MISC funny gifts– White elephant gifts of the highest caliber of insanity.
Yodeling Pickle

About the Writer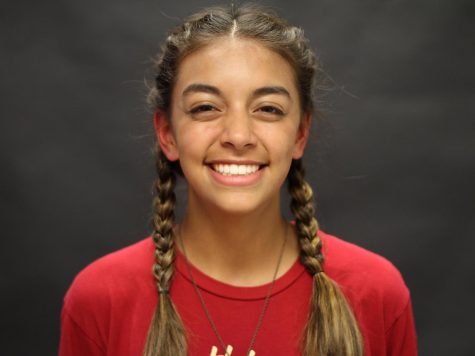 Emily Ashlock, Editor in Chief