Scrimmage off as hurricane nears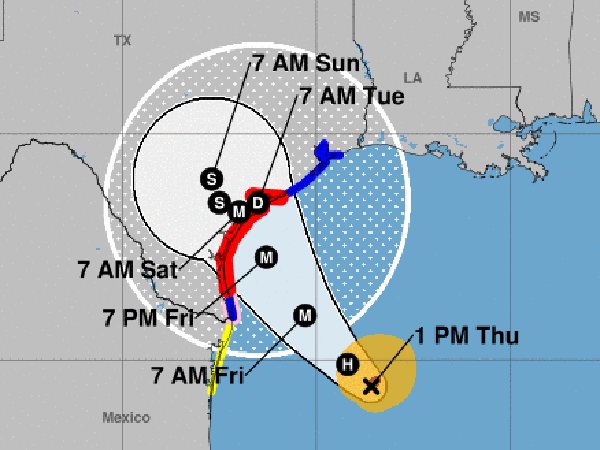 The approach of Hurricane Harvey has led to the cancellation of Friday night's scrimmage between the Cougar football team and  Bryan High School.
The game was already pushed to an earlier start time, but worries about the weather led school officials to cancel the scrimmage entirely.
Harvey, which is expected to strengthen even more before making landfall on the central Texas coastline, is projected to meander around the Gulf Coast for a few days. The entire region could see extensive rainfall.
Heavy rains two years ago led to the "Tax Day Floods" in this area, with some students forced to spend the night on campus, but it's been 10 years since a named storm hit the area. Hurricane Ike led to school being closed for days, mostly due to widespread power outages.