Harvey closes schools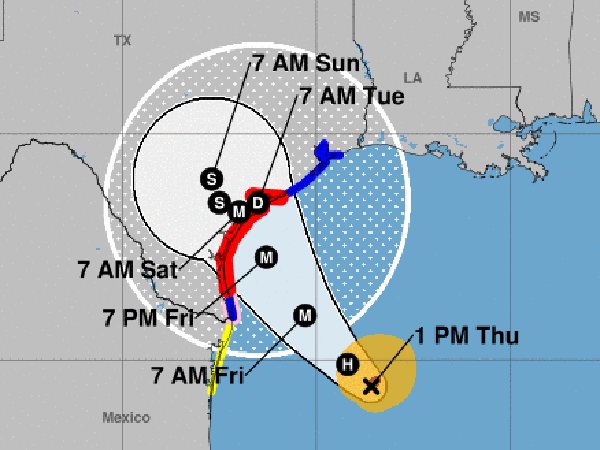 All TISD schools will be closed tomorrow and Monday as Hurricane Harvey approaches the Texas Gulf Coast.
The district made the call Thursday night to close all the campuses for teachers and students. Administrators will need to be on campus Friday morning for a few hours.
The closure means a four-day weekend, but most would be wise not to plan any outdoor activities. Experts are predicting heavy rains for the next few days, and widespread flooding is very possible. Harvey is expected to come ashore late Friday or early Saturday, then meander around the Gulf Coast for a few days.
For updates on classes for Tuesday, watch the Cougar Claw for more news or download the Tomball High School app for instant notifications.