Cross Country advances to State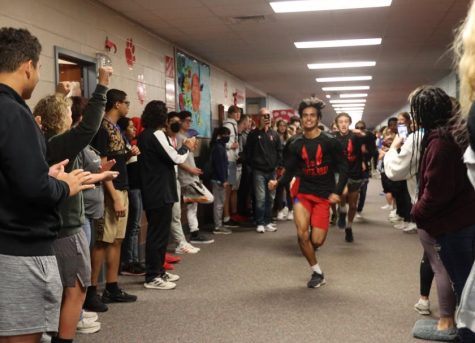 The boys cross country team advanced to state and the girls have Lainey Nash representing them after regionals last weekend.
Some believe that all Cross Country does to train for their meets is run around the stadium and different trails near the school. This is not the truth when it comes to their training.
"We have to run at 6:00 in the morning because we live in Texas and it gets hot in the afternoon, but training is based on many different factors and variables: ability level determine the speed and pace of the intervals, mileage over the weekends may vary from 6-12 miles, the pace of the speed pushes you at a point where your body has to train so your body can run at a faster pace for a longer time," Coach Austin McQuary said.
Brian Mileski placed fourth overall at the meet with a 15:43 5k time. This will also be his second time at a 6A state meet for cross country.
"It was just another meet, it's the same thing we've done before and there is no difference," Mileski said.
The seven boys and one girl who are advancing to cross country are Mileski, Senior Gabe Zumar, Senior Wyatt Lehmann, Junior Riley Trent, Senior Jacob Zimmermann, Sophomore Jose Velazquez, Sophomore Finton Lehmann, and Nash.
Give these runners the support they need as they prepare for State on November 6th.