Tomball wins first game against Willis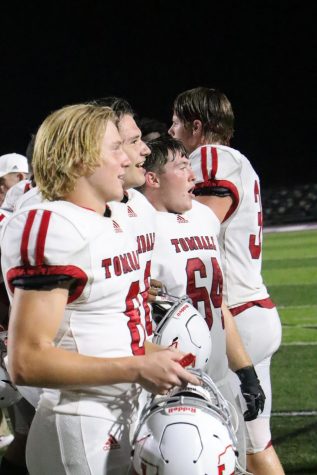 The Varsity Football team won its first game of the season Friday night, beating Willis High School 40-27.
During the first half of the game the scores were really close, with Tomball holding a 17-13 lead, but as the team's chemistry was starting to click they picked up speed in the second half, building a massive lead.
Senior Keegan Handal was thrilled to see so many fans make the trip to Willis for his final season opener.
"I was really proud of our student section for coming out and showing how much we mean to them, during the first half the team was doing well and the second half is where we clicked," he said.
Senior Derrick Taylor waited a long time for his big moment.
"I had my first varsity touchdown at the game and that felt amazing," he said.
Tomball High School will have their first home game Friday, September 3rd at the new stadium against Nimitz High School, which was crushed by Tomball Memorial Friday night.