Boys' soccer competes in first tournament
Tomball Boys' Varsity soccer had their first tournament of the season at Cy Fair High School, playing exceptionally well against all the schools they faced.
Their first game was against Spring Branch Northbrook. It was a back and forth game and although Northbrook won the game, the boys showed them that they are no push over. The score of the first game was 3-2 with Northbrook winning on a goal towards the finals seconds of the game.
The second team they played against was Cy Lakes High School. Tomball took the lead at 2-0, however Tomball gave up goals on set pieces that gave Cy Lakes the advantage.
Injuries on the team put other people in the spotlight and helped them grow as players and better helped the team.
"We'd be the first to score during the games," Boys Soccer Coach Martin Metcalf said.
The third game was against Spring Branch Memorial. Tomball came out and scored first again, but Spring Branch Memorial ended up winning the game 4-2.
"All the kids walked off the field knowing they gave their best, and that things just didn't work out the way they wanted and there is no sense in crying about it," Metcalf said. "The team chemistry became really cool, there is a neat dynamic between the players. They really respect each other and play strong together."
Next up for the boys' soccer team is a tournament at Aldine, from Thursday to Saturday. Metcalf says he is extremely excited to see how the team moves forward from this point.
About the Writer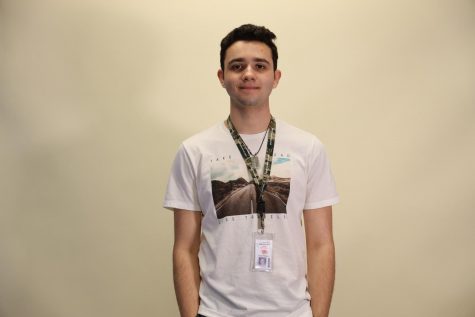 Lucas Botello, Senior Writer
Hello! My name is Lucas Botello. I am a Junior on the Cougar Claw staff. I am also a member of the TCP Marching band and NJROTC. I enjoy watching movies,...