NFL Draft brings much-needed entertainment
See Who Got Drafted From Your Favorite College!
With the Coronavirus Pandemic leaving our world in a standstill, the NFL Draft this past weekend brought some much needed entertainment to people stuck at home. Due to its nature, the NFL Draft is one of the only live sporting events that can be done while keeping people at home, which is exactly what they did. With picks being announced by the NFLCommissioner in his basement, future players tuning in to the draft to hear their name called in their living room, and of course fans from across the world tuning in by whatever means necessary, the draft came up with a safe, non risk option to give draft prospects the moment they've been dreaming of. 
With no high school sports going on, perhaps the best way to tie this story to our Tomball Cougars is to see what prospects got drafted that were from many of the popular colleges our graduating class will soon be attending.
University of Houston 
Josh Jones OL : Arizona Cardinals (72nd Overall Pick)
Texas A&M University 
Justin Madubuike DL : Baltimore Ravens (71st Overall Pick)

Braden Mann P : New York Jets (191st Overall Pick))
University of Texas at Austin 
Brandon Jones DB : Miami Dolphins (70th Overall Pick)

Devin Duvernay WR : Baltimore Ravens (92nd Overall Pick)

Collin Johnsons WR : Jacksonville Jaguars (165th Overall Pick)
Texas Tech University 
Jordyn Brooks LB : Seattle Seahawks (27th Overall Pick)

Broderick Washington Jr DT : Baltimore Ravens (170th Overall Pick)
Texas Christian University 
Jalen Reagor WR : Philadelphia Eagles (21st Overall Pick)

Jeff Gladney DB : Minnesota Vikings (31st Overall Pick)

Ross Blacklock DL : Houston Texans (40th Overall Pick)

Lucas Niang OL : Kansas City Chiefs (96th Overall Pick)

Vernon Scott DB : Green Bay Packers (236th Overall Pick)
Baylor University 
Denzel Mims WR : New York Jets (59th Overall Pick)

James Lynch DL : Minnesota Vikings (130th Overall Pick)

Bravvion Roy DL : Carolina Panthers 184th Overall Pick)

Clay Johnston LB : Los Angeles Rams (234th Overall Pick)
About the Writer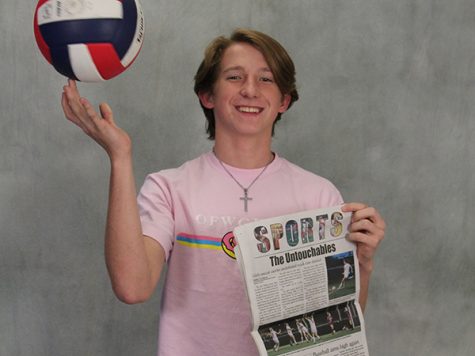 Bishop Van Buren, Sports Editor
Hi! I'm Bishop, the Sports Editor for The Cougar Claw. I'm a senior at THS and love hanging out with friends, playing basketball, and watching football,...