Boys Varsity Soccer starting the season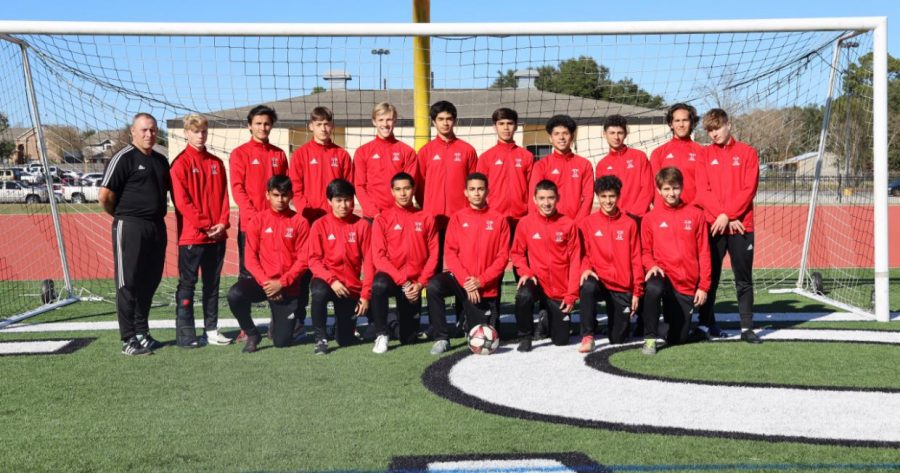 Tomball High School's boys varsity soccer team started 2020 full of tournaments. Try-outs took place on November, and team is now ready to start off strong.
After only one day back from winter break, the team held three matches taking place in Humble, Texas. The team played from Thursday Jan. 9th to the 11th. As they are just starting to get back, they struggled to win.
"Competing with all these 6A schools was difficult, we didn't do as bad as we expected since we knew they had a better level than us," Varsity Soccer player Sebastian Lomeli said.
The matches were against Humble District Schools, including Atascocita High School, which were all in a higher ranking than Tomball. On the 9th the team lost 3-2, on the 10th they tied 3-3 and on the 11th they lost 4-1. The team suffered some losses, but recovered on Monday 13th's match against Huntsville, scoring 0-1.
Friday, the varsity team had their first home game, playing against Montgomery High School.
"We are just getting started, we have so much enthusiasm for this season, especially since for most of us, it will be the last." Varsity Soccer player Johnny Contreras said.