Butler finding home in Miami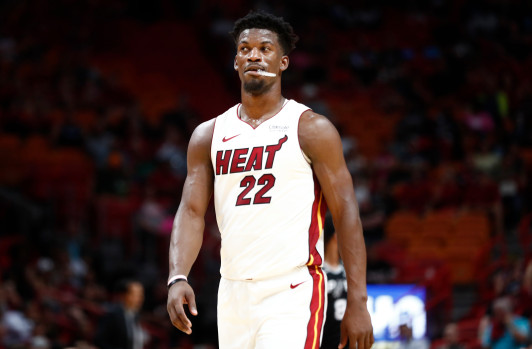 It seems Tomball High School Alumni and NBA star Jimmy Butler has finally found a home with the Heat, his fourth team in his 9 year pro career. Through 24 games played this season, Butler is currently averaging 20.9 points, tied for 3rd best in his career as he is likely headed for his 5th All Star game. Not only is he having success so far this year, But ESPN's Stephen A Smith also reported on Butler's enjoyment with the team.
"I'm looking at Miami, and you know I've known Jimmy Butler for years," Smith said to "First Take" co-host Max Kellerman. "Max, I've never seen him happier."
This comes after Butler was traded from the 76ers to the Heat this past offseason after failing to come to an agreement on an extension. Butler experienced some success with the 76ers, advancing to the Eastern Conference Semifinals but losing on a heartbreaking game-winner by Finals MVP Kawhi Leonard. However, though they had some success and the obvious match made in heaven between Butler's intensity and the City of Philadelphia's and their sports fan's rowdy reputation. However, drama was found during his time after multiple reported accounts of Butler being upset with his young teammates and their rumored disappointing work ethic.
Now in Miami, Butler finds himself the leader of a young yet talented Heat team fighting for the best record in the Eastern Conference. Butler takes on his role as a teammate and mentor to fellow hard-workers Bam Adebayo and Tyler Herro, each eager to work under him. Herro, in his just his first year in the NBA has already developed into one of the premier scorers in the league, most likely due to the time he's spent with Butler, such as when they met up in Chicago before training camp to work out together.
"Get up at 5:30 in the morning, workout at 6, another workout after that, get some lunch, another workout after that," Herro told Jeff Zillgitt of USA today. "It's definitely something different, but I liked it. His hard work and dedication to the game leave an impact on everyone in the locker room."
Also, Butler's competitive nature has appealed to Head Coach Erik Spoelstra, who has lead the Heat to 4 straight Finals Appearances from 2011-2014, winning in both 2012 and 2013, and has cemented his legacy as the most winning-est coach in franchise history.
"He should've been in a Heat uniform long ago," Spoelstra told Zillgitt. "It feels like he's about what we're about, and we're about what he's about."
With Butler embracing his role as the face of the franchise, him and the Heat seem delighted with their current arrangement.
About the Contributor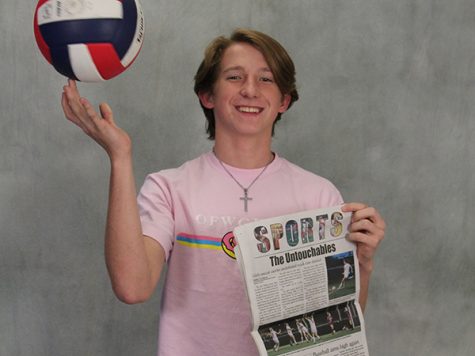 Bishop Van Buren, Sports Editor
Hi! I'm Bishop, the Sports Editor for The Cougar Claw. I'm a senior at THS and love hanging out with friends, playing basketball, and watching football,...