Demond leaps to success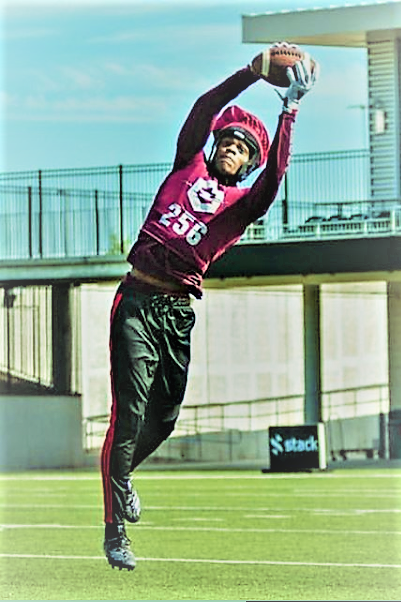 Tomball recently welcomed one of its most highly coveted athletes of all time, Demond Demas, who will suit up for the Coogs for his final high school season.
Tomball has plenty of athletic history with a gold medalist, NFL players and High School Football Hall of Famers, but it has never had a player quite like Demond "Hollywood" Demas. Standing six foot four inches he towers over students in the hallways, with a blazing fast 40 yard dash, 4.3, time he's a threat score from anywhere on the field and a walking fast break on the court. The electric receiver has drawn comparisons to Randy Moss and has recruiting grades similar to Calvin Johnson.
"They say I'm Randy Moss, Julio Jones, mixture of Jerry Rice," Demond said. "I get all type of comparisons."
Demond started playing football at the age of seven. Playing little league he quickly showed his dominance, scoring seven touchdowns in the championship game. Already an amazing athlete he was immediately a varsity starter at North Forest High School despite being a freshman.
"I won't say I was better than everyone else, I just have a passion for the game," Demond said. "Once I won state in track, it was unreal."
As a Junior he won the 4A Long Jump State Championship. Despite his teams falling short in the playoffs Demond has no regrets about his time in his hometown.
"I have no regrets, everything happens for a reason," Demond said. "I never question God or ask why this or why that."
Coaches plan to use his athleticism and work ethic to use him at both receiver and safety, upgrading over former all-state and reigning district most versatile player of the year Kasen Handel.
"Where the coaches need me that's where I'll play at. If they need me at O-line I'll play O-line," Demond said.
Demond's versatility extends far beyond the football field. His tremendous leaping ability make him a dunking phenomenon and a basketball superstar, earning a Duke offer along the way. Track accolades also fielded him an offer from Oregon. He also maintains a high GPA and tries to be a good role model.
"I want everywhere I go, my coaches, my teammates, and my school to be number one," Demond said.
The Texas A&M commit received his first offer his freshman year from Florida Gators, a southeastern conference and considered one of the top football teams in the nation at the time.
"I was like, y'all want me?," Demond said.
After Florida came high flying offenses of Texas Tech, Baylor and West Virginia, but none of them mattered when he walked on to Kyle Field. Demond has taken almost a dozen unofficial visits to College Station and his routine is the same.
"I go to coach Jimbo Fisher's office, I talk to him for like 20 minutes. Then I take a nap, in his office. Go down to the field and walk the field for a minute, like I'm fixin to get ready for a game. When I put on my jersey and walk around take pictures," Demond said. "Then I go up to Coach (Dameyune) Craig's office and go over plays, like I'm already at Texas A&M. For me to feel that comfortable it's crazy."
Demond has pro aspirations and all the talent and drive to achieve them. His passion for the game is unquestionable and his talent make Tomball football and basketball games a must see event.
"I promised my momma," Demond said, "I will buy you a house."
You can see Hollywood Demas and the rest of the Coogs on May 23 during the spring football games.
About the Contributor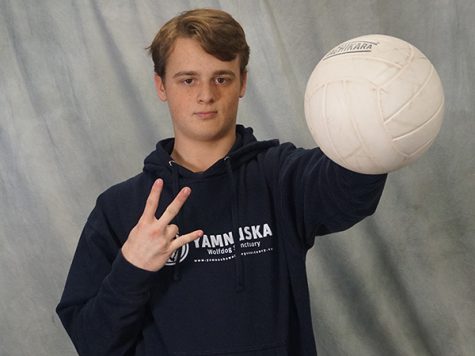 Dylan Busby, Staff Writer
I'm a senior here at THS. I'm a sports writer for the Cougar Claw, I also play for the football team. I plan on attending Arizona State University...