Kerim's journey leads to Texas Tech baseball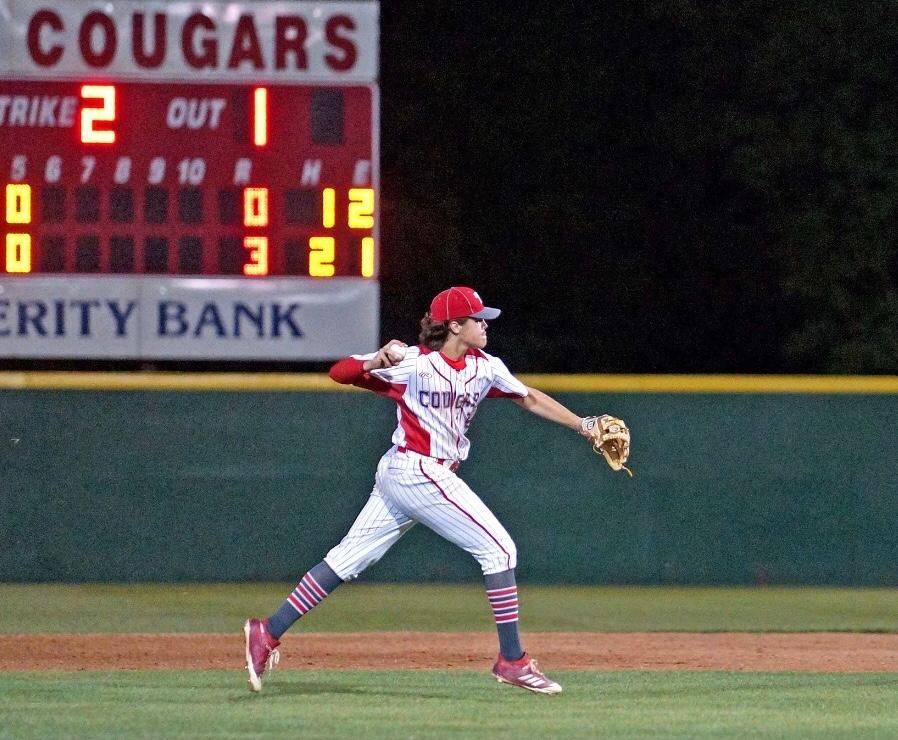 Kayla Livesay, Staff Writer
January 28, 2019
The young man has been a part of the varsity team for the last three years and has excelled in leading his team to victory.
Kerim has been playing and mastering the sport of baseball since he was four years old and ever since, has fallen in love with it.
He said that his greatest accomplishment in the field of this sport was winning the World Series in Cooperstown at the age of 12, this is the largest series for that age. His team competed against 106 other worthy teams in front of a crowd of 70,000 people watching in the stands and national television.
Kerim said in regards to how he was feeling with this immense pressure on a 12 year-old, "It was a crazy experience. All of us were insanely nervous, but once we stepped on the field, we knew what to do and dominated. The last game of the series was the best  feeling ever and will probably remain one of the best days of my life."
Although Kerim as had an amazing journey through his years of baseball, he suffered from a torn UCL in the beginning of his junior year (2017).
"I thought for sure my dreams of playing baseball were over. I had never felt such devastation and defeat. I'd say the whole experience of recovering from surgery was a very humbling moment," Kerim said.
In September 0f 2017 he had Tommy John surgery.
In the spring of 2018, Kerim made a miraculous recovery and was back to doing what he loved in late February. He missed a few tournaments and district games, but quickly shut down the competition when he made his return.
Now, Kerim can focus on his future in baseball.
"I was offered a scholarship from Texas Tech University back in September and after 11 days of them scouting me and a visit to Lubbock, I decided to sign a four-year commitment to the number 3, D1 college baseball team in the nation," Kerim said.
He is extremely honored to be a part of their team.
This upcoming season holds many incredible opportunities not only for our baseball team but for Kerim as well. The young man plans to continue playing shortstop and to dominate other schools in runs allowed.
"We are really confident that our team will take state this year, we've got a lot of talent as well as guys that are willing to put in the work," Kerim said.