New faces, Same goal for girls varsity soccer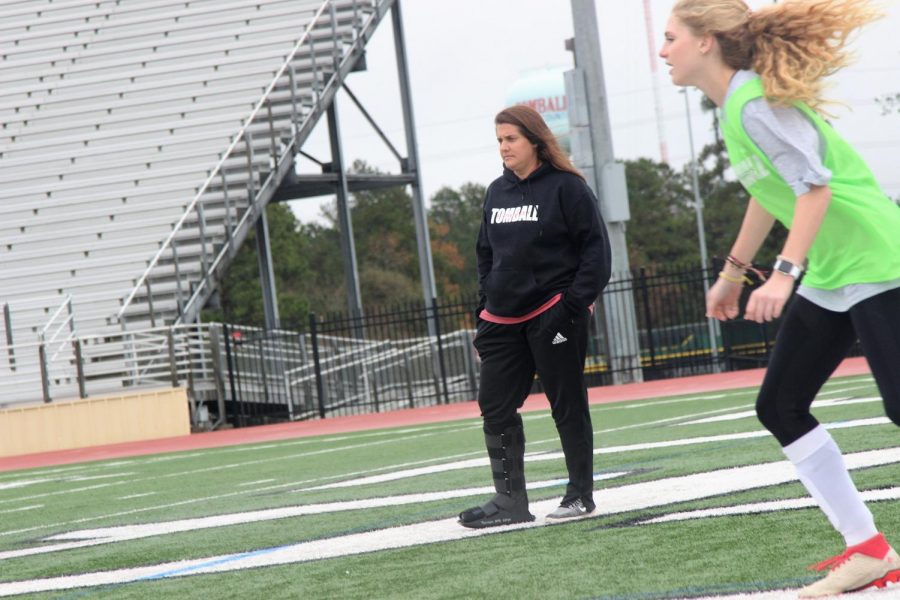 The girls varsity Soccer team looks to begin another promising season after last years stellar run in playoffs following their regular season District Championship title. Yet unlike last season, the girls will be led by a different coach, Victoria Parsons.
"I'm very passionate about soccer, I've been playing since I was five," The new coach said, "Coaching is probably my greatest joy, outside of the sport. I'm a quiet observer; so I just watch and correct, i'm not really a loud yelling coach."
Coach Parsons first large change to the reigning district champions is a new culture, with that, she hopes the team can bond and build off of each other.
"Good culture is the most important thing for a team. You can have a lot of talented athletes, but if you don't get them working towards the same goal, then your not going to be successful." Parsons said, "I'm taking time to really build a positive climate, working hard to get them on the same page and working toward the same goal."
"She's been trying to build a winning mentality based culture," Forward Jessica Martorelli said, "She's created different types of method for us to connect with each other too. I've really got high expectations for us."
The girls will start the season with a relatively similar roster to that from the one last year, a big advantage for a team who has tons of experience in high pressure games after last year's playoff run. Having a team as experienced as this one will surely help Coach Parsons' transition.   "I think you have to just stick with those same expectations and put your own flair on them," Parson said, 'Actually raising them even higher."
Parson's mindset seems contagious as other players seem to have the same mentality, such as Outside-Mid Hannah Sprague.
"Our team is pretty much the same," Sprague said, "We lost some of last year's seniors obviously, but we got some good freshmen too. We know each other well enough that we already had a sense of accountability within our team. The culture change will help us become more accountable even more."
Coach Parsons implementation of a winning culture should add an exciting new element to our Cougars as they look to repeat as District Champions and hope to make yet another strong playoff push.
About the Writer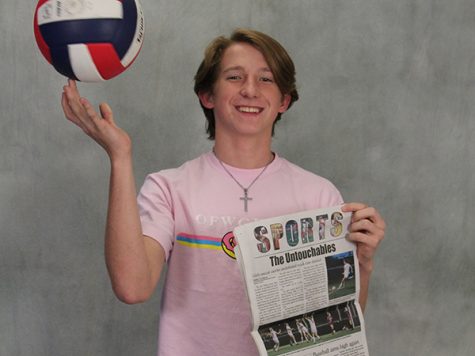 Bishop Van Buren, Sports Editor
Hi! I'm Bishop, the Sports Editor for The Cougar Claw. I'm a senior at THS and love hanging out with friends, playing basketball, and watching football,...