Compton's journey takes him to top recruit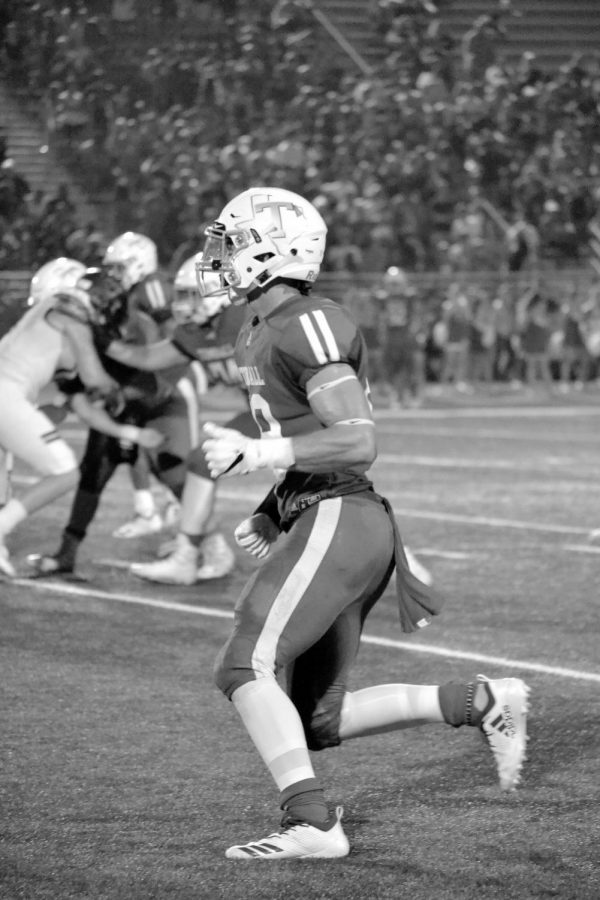 Logan Compton is the youngest one on the field at Cy Ranch High School. He scans the field looking at guys like DJ Sneed and Amaud Willis-Dalton, who would go on to sign with Baylor and Houston, respectively. Despite this he is undaunted; he knows he belongs after dominating against other freshman. He runs to the varsity practice, and quickly out shines others. By the time playoffs roll around he will be one of three freshmen to play varsity football for Cypress Ranch.
"For me its ever since I started playing sports," Compton said. "It's been me, you, the ball. I'm going to beat you."
Cy Ranch would make it to the playoffs again the next year, but once again would fall to Katy. Compton would split time his sophomore season behind two senior receivers.
"I didn't play to much my sophomore year I had two seniors ahead of me," Compton said. "I was about just as good as they were but they were seniors."
Compton was poised to have a tremendous junior season for the Mustangs, but never played another snap for Cy Ranch.
After bulking up sophomore year, Compton would visit multiple camps to test his talent against the best players in the country, all under the watchful eyes of college scouts. Central Michigan was the first team to offer him a football scholarship, and many for would follow in suite.
"I got my first offer my sophomore year from Central Michigan back in April," Compton said. "That was a really cool experience for me that's when I realized I had a chance to go play college football."
Among the many camps Compton would attend he arrived at an Under Armor camp. Unbeknownst to him he was performing the first of many interviews for IMG Academy. IMG Academy is based out of Florida and attracts many high caliber recruits. Compton would travel to his IMG dorm and play against the best high school football players in the nation.
"I got invited to the Under Armour All-American Game camp and IMG is sponsored by Under Armour," Compton said. "IMG saw my film and asked me to come up for a visit."
Compton would travel all over the country and even as far as Canada playing for IMG, this offered him his first true taste of what college football would be like. While never playing a feature role in the passing game his blocking ability would help him earn a coveted three start ranking.
"That experience itself was absolutely ridiculous," Compton said. "Just traveling from state to state playing in all four time zones, getting that college life experience."
When his family moved to Tomball this summer, it provided Tomball with one of its highest ranked recruit in years, while Logan is going to his third high school in as many years. Compton is no stranger to being a great football player; however after transferring to a 5A school he is looked up to even more by his classmates.
"I just try to set a good example for everybody, because a lot of people are going to look up to me, because of who I am and where I'm going," Compton said. "I'm not going to do anything stupid out in the hallways. I'm always going to be sitting in the front of the class getting my work down on time and taking proper notes."
It would be easy for a player of Compton's standards to take his senior year easy. After all, he already is committed to Baylor for football, but that's not who Compton is. Compton is a competitor and that's what has brought him to this point.
"You're going to prove me that you're better than me and I will not allow that by any circumstance," Compton said. "I'm competitive not only on the field but in the classroom too."
About the Writer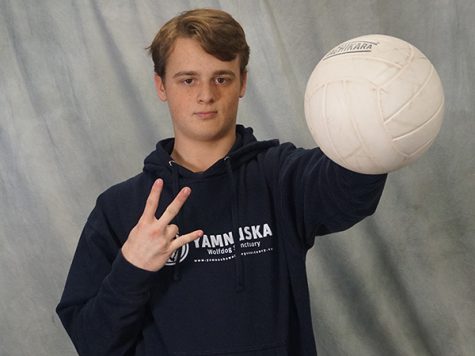 Dylan Busby, Staff Writer
I'm a senior here at THS. I'm a sports writer for the Cougar Claw, I also play for the football team. I plan on attending Arizona State University...