Girls soccer goes to OT in Regional Semifinal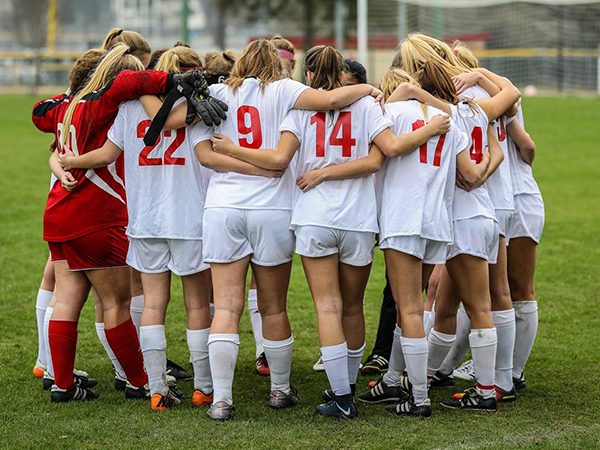 As the playoffs move on, the games get tougher. And today's regional semifinal proved to be one of the toughest tests yet for the Lady Cougars.
The girls travelled to Turner Stadium, next door to Humble High School, to take on Port Neches Groves on Friday morning.
After a scoreless first half, the girls continued to battle through overtime, keeping the score 0-0 through the full 20 minutes of OT.
Priscella Caruso did an outstanding job in the net, stopping shot after shot.
The game was finally decided on a shootout, with Tomball winning 4-1.
In the shootout, Elaine Griffin, Jessica Martorelli, Payton Doiron and Courtney Heckt each scored goals, while Caruso blocked two consecutive shots to open the shootout.
The regional final is also at Turner Stadium, tomorrow at 11 a.m., against the other semifinal winner. Tickets are $12 for adults and $5 for students.