Caroline Flanagan, a tracklete
Hang on for a minute...we're trying to find some more stories you might like.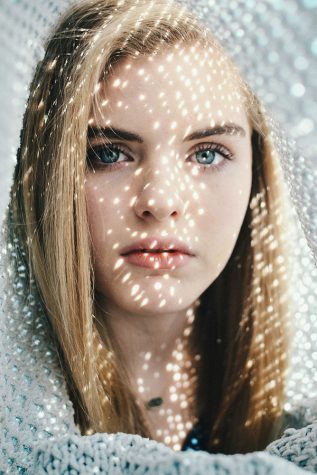 Adrenaline pumping, training hard, staying healthy, and competing at their fullest potential are what athletes in track are able to do. Track is a sport that requires more than just effort but requires your full commitment. You don't get to take a break and let someone replace you when you get a cramp or hurt yourself, instead you have to fight through it and do the best you are able to do.
Caroline Flanagan is one of the many athletes who compete in this rough sport. She runs the 4×4 and the 800m sprint. During her long hours of practice she works on increasing her speed and learning correct form so that she is able to perform to the best of her ability. Caroline is someone who really enjoys track and the thrill she gets when competing at meets.
"When competing I love seeing myself get better and better each meet," Caroline said. "Track is really stressful, when completing,  the nerves are so overwhelming and it's such a mental thing to deal with."
According to Caroline, her relationship with Christ has really helped her through the exhaustion and helped her get across the rough path without giving up. Track is more than a sport, it's a commitment – a commitment to drinking plenty of water, eating right, and most important, to yourself.
Photo by Tommy Flanagan