One game away 'til playoffs?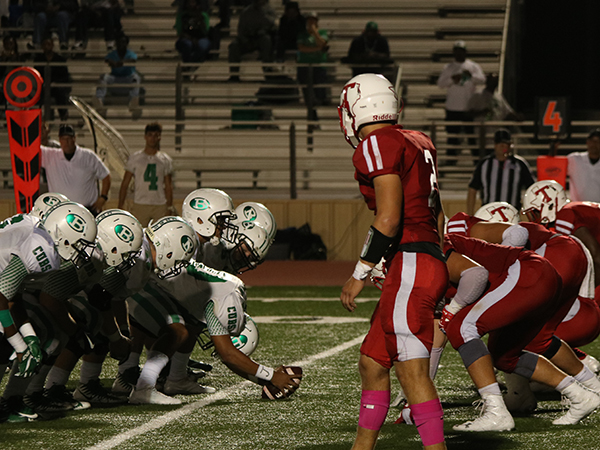 Hang on for a minute...we're trying to find some more stories you might like.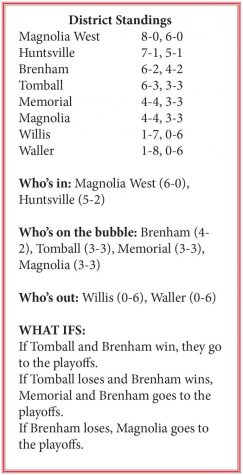 It's been 5 years. It seems longer.
Playing in one of the toughest districts in the state, Tomball hasn't made it to the playoffs since 2012, under Coach Danny Ramsey. Now, just a year removed from a 2-8 season (0-7 in district), the team is poised to clinch a playoff berth with another win in district.
In fact, it may come down to the final game of the season, the annual Patriotic Show against Tomball Memorial.
"We have a good chance," Ja'kobi Holland said. "We need to win this one game."
Beating Memorial won't be easy, given the Wildcats' success against Tomball over the years.
"The main reason we're doing better this year," Brayden Arnold said. "is because there's way more teamwork than before, a lot less people being selfish."
While confident, the players expect a battle against Memorial.
"I feel like we're going to beat them this year." George Jarkesy said. "Our defense is strong, and so is their offense, so it's going to be a battle."
Now under the leadership of Coach Kevin Flanigan, the Coogs have done better now than they've done in years. Now football has a chance at something they couldn't even dream of last year- playoffs
"One way we've improved since the first game," Arnold said. "Is that our defense is doing a lot better."
Sure, the Cougars need help – there's a logjam in the district with teams sitting on 3-3 records, fighting for the final playoff spot.
But if the final playoff berth does come down to the last game, it would mean Tomball has to do something it hasn't done in years – beat Tomball Memorial.

About the Writer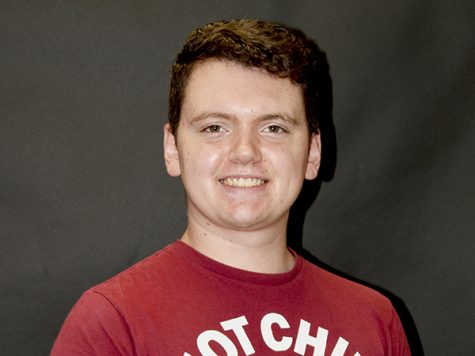 Charlie Bose, Online Editor
So my name's Charlie Bose, not Charlie Brown. I've never owned a beagle in my life but do have two cute wiener dogs.
Along with being the Online Editor I'm also the Asst. Training Officer in Navy JROTC and an Eagle Scout. I love to go fishing and raise chickens, but most of my time is spent contemplating the meaning of life and taking pics at sports events.