The Magnificent Seven: Freshmen boost girls soccer program
Hang on for a minute...we're trying to find some more stories you might like.
Back and forth the soccer ball goes across the field. In an instant the play can change from the offensive to the defense and back again.
ERRR the bell goes off, times up.
The game's done and the Cougar girls come home crying and cheering, for they've brought home another victory.
But what would probably surprise many onlookers is how are young many of the varsity players. Five of the soccer players are sophomores and seven of them are freshmen.
"It's kinda scary knowing they're older than you and bigger than you," Priscella Caruso said. "But then I found it was actually pretty fun and accepted us being on the team."
These seven freshmen, the magnificent seven, are highly skilled individuals and motivated like their lives depend on it. These young ladies are: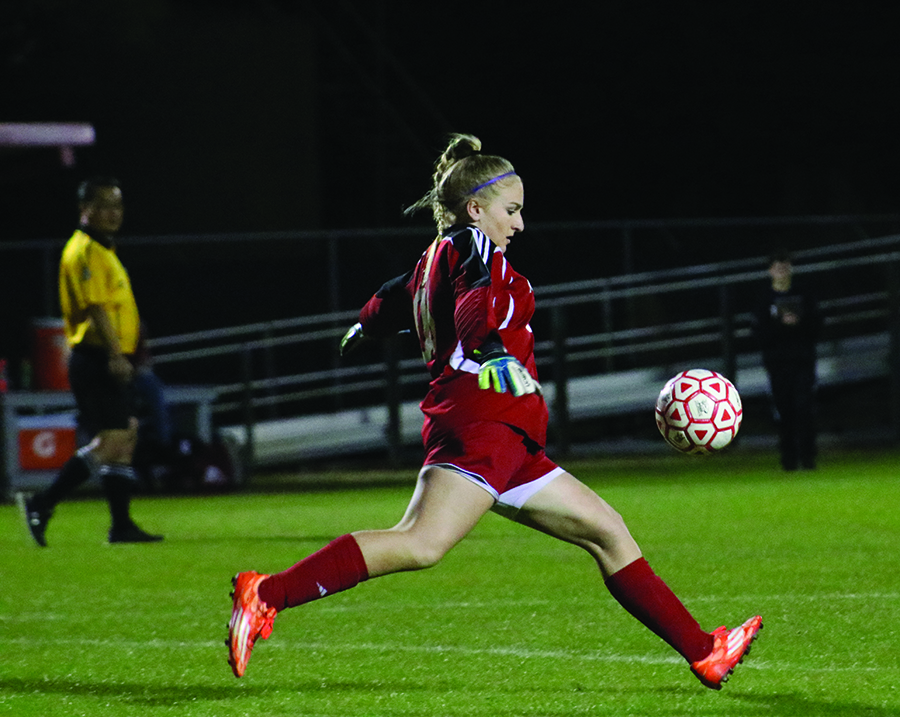 Priscella Caruso (#0)
"Priscella came into our program truly fearless," Coach Martha Freisleben said. "Which is a great quality for a goalkeeper."
And that's what Caruso became, a fish as the varsity goalie. Caruso is also known for her consistent punt which goes at least 50 yards every time.
"She knew she would be a starter for us, so she quickly became a leader both on and off the field," Coach Freisleben said.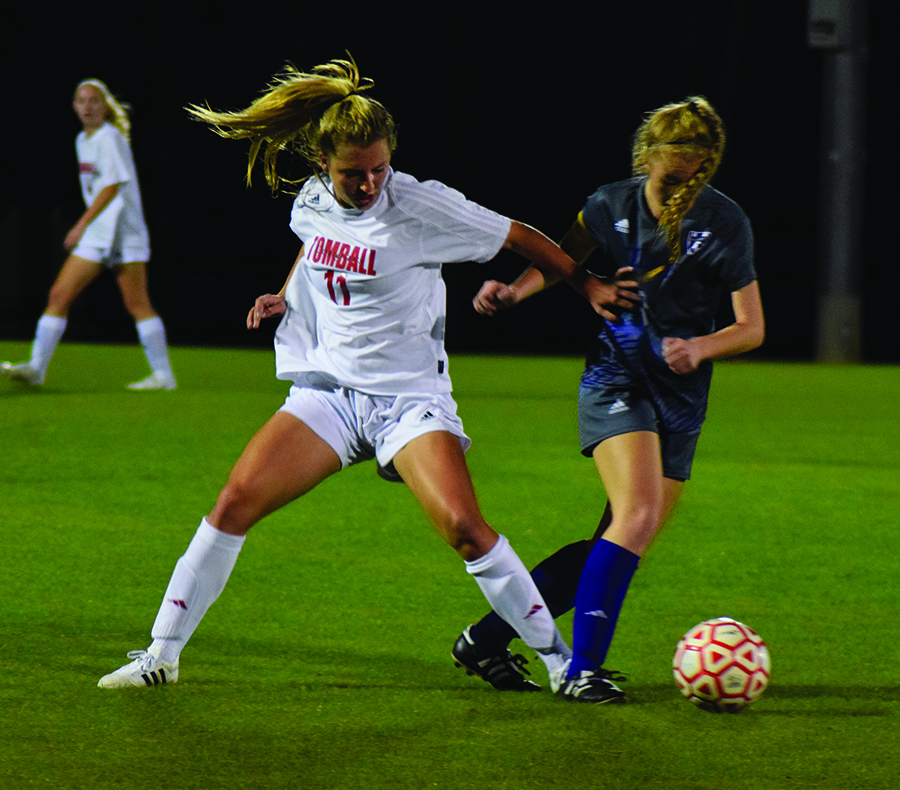 Payton Doiron (#11)
For her skills, not only was she in the VYPE Houston magazine, she also made 1st team All-region defender. Not a feat easily exaggerated.
Along with being a skilled soccer player, Doiron also cares a lot about her team mates.
"I love my team mates," Doiron exclaimed. "Even more than I love jamming to No Hands."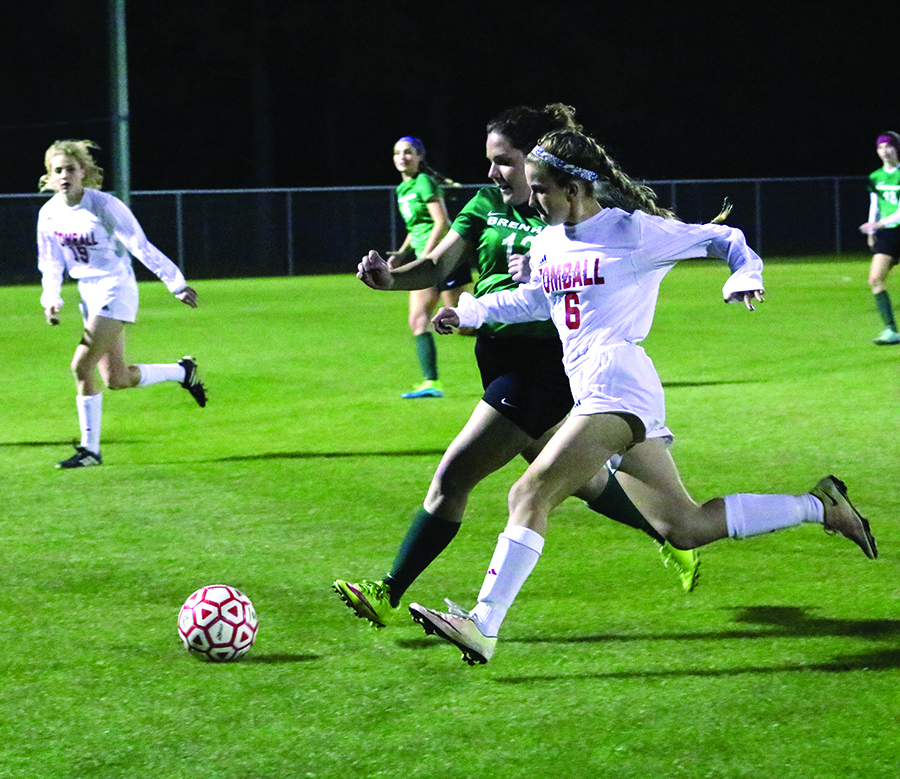 Hannah Sprague (#6)
"We did really good this year and I've heard better than last year," Sprague said. "I was really surprised how many freshmen there were."
Sprague also made sure to regularly congratulate her fellow teammates and when on the bleachers was always ready to be put on the field.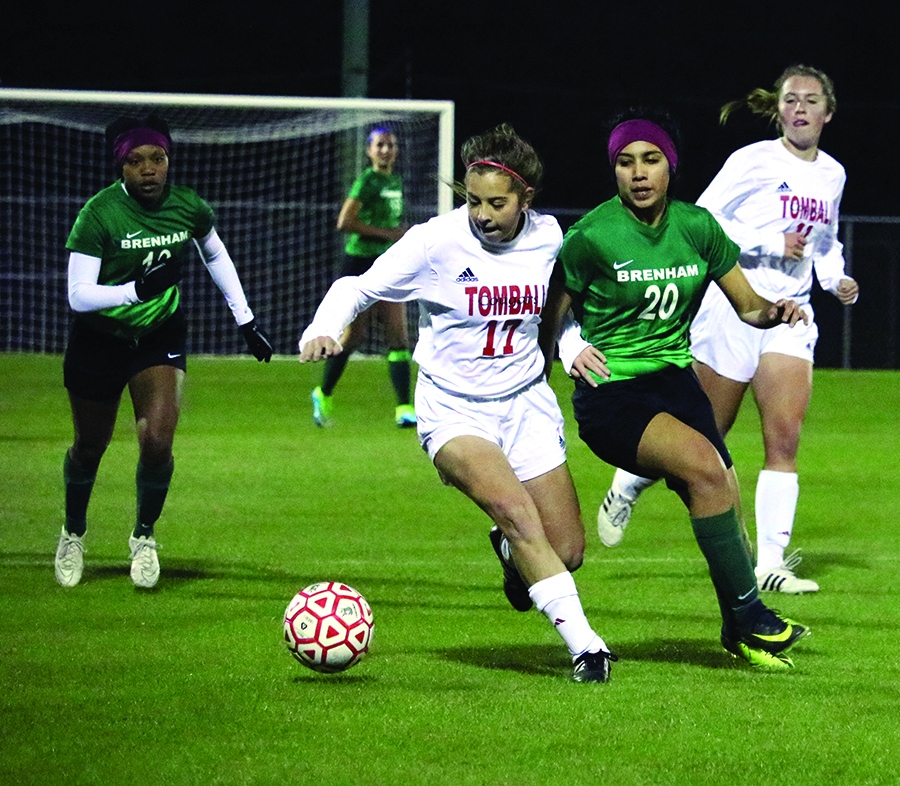 Kylie Heckt (#17)
"I loved my first season here," Heckt said. "I'll definitely be playing all four years here."
Heckt was one of five players who had to both be on the offensive and defensive at all times, even more so than other players, for she was one of five midfielders. Heckt also talked about her coach and how she's motivated her.
"She is a great influence on the team and really pushed me to do my best."
For Coach Freisleben saw in Heckt and the players saw potential to really go places. As the old Offspring song goes, "You're gonna go far kid."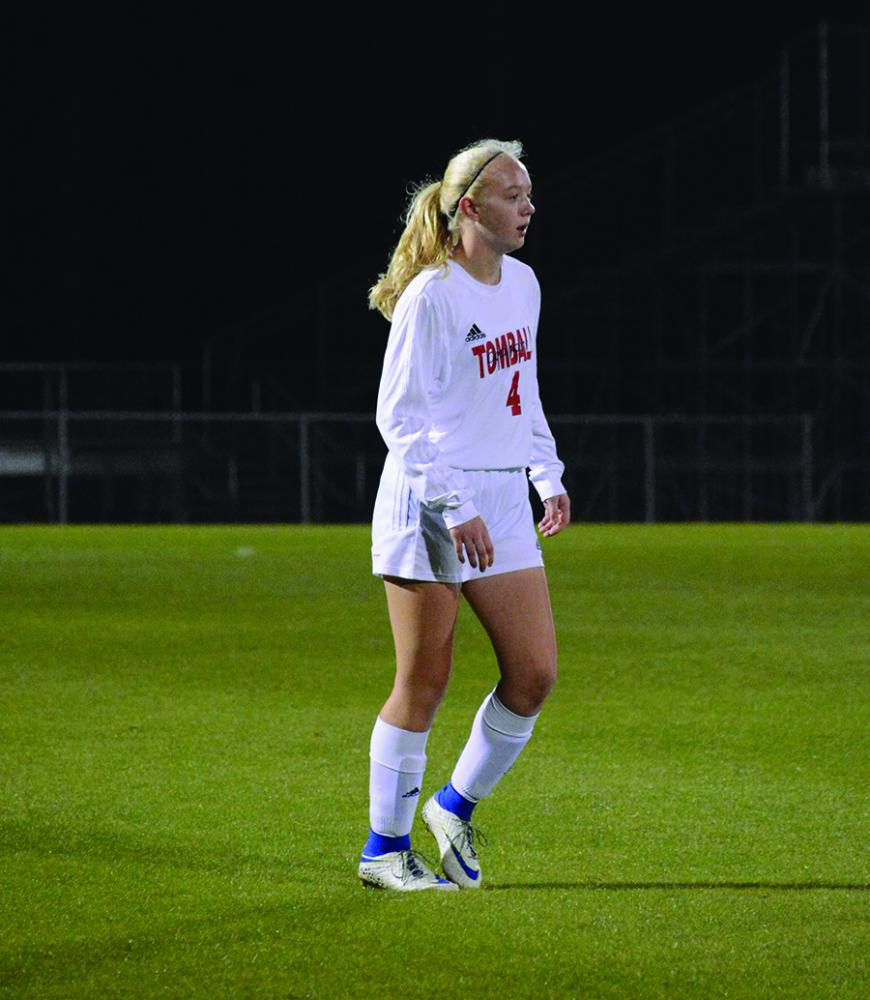 Ashlyn Lutz (#4)
Lutz, who's been playing soccer for a while, was definitely a team player and a talented defense.
"I've done better this year than any other year so far." Ashlyn Lutz went on to say, "Coach F can really get us motivated."
Fun fact! Due to her older sister being in yearbook, Lutz had plenty of pics taken of her while on the field.

Jessica Martorelli (#19)
You really don't want to stand in the way of this Cougars while she's on the prowl. For one, Martorelli will probably trample you.
If you did survive you'll find yourself being kidnapped by her italian family, being stuffed into a pizza box, then dumped in a river somewhere with a bunch of holes in you mafia style.
All jokes aside, Martorelli was truly a skilled player. She made honorable mention as an All-State forward and made the most goals out of any of the other girls this season.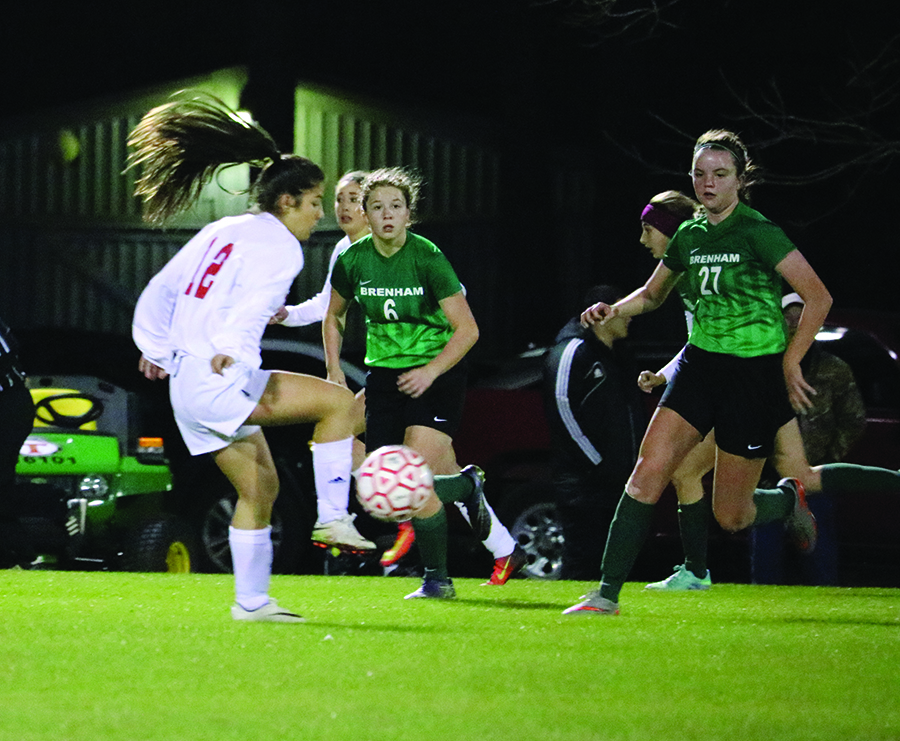 Isabella Nader (#12)
"I felt like this season went well," Nader said. "We had a lot of freshmen on the team so yea."
Nader, one of the team's forwards, radiates humility like the sun radiates its rays.
Though a better description would've been the season went outstanding or amazing, there's nothing wrong with keeping pride, one of the seven deadly sins, at arm's length.
"It was challenging," Nader said when looking back on the season. "But the upperclassmen were really welcoming and kind so that made it easier."
==
Now the girls' soccer team has a few interesting traditions they do.
Caruso, Doiron, and Sprague all mentioned how fond they were of jamming out to No Hands whenever given the chance.
Another is how they each start off their games.
"We'll get into a circle and hold hands," Nader explained. "Then we'll disperse and fly like butterflies to the W."
A final, more unofficial tradition is the bus ride and waits.
"My favorite memory was jamming to No Hands," Caruso giggled. "But I also really enjoyed the bus ride and waiting before the games. We always joke around and it's so funny."
On a more serious note, Coach Freisleben really was putting quite the investment in these freshmen. Regardless it seems the investment was good, and just keeps growing.
These girls, who are already extremely good soccer, will only continue to grow in skill.
"Coach Freisleben was very serious during games," Martorelli said. "I liked her though; she was always dedicated to try to make us better."
By the time these freshmen become seniors, and lower classmen continue to come in with the same skill as these current freshmen are, it is almost guaranteed these magnificent seven will drive Tomball into state and take first.