Coogs claim homecoming win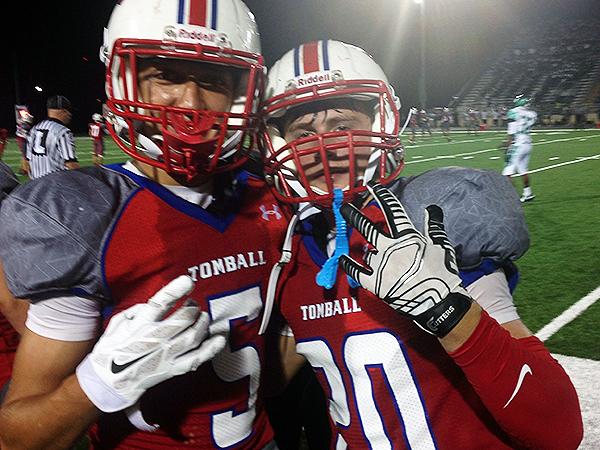 Tomball used a late surge to cruise past Mayde Creek 35-7 Friday night and send the homecoming crowd home happy.
Mayde Creek held a 7-0 lead at the half and the Cougars were tied at 7-7 entering the fourth quarter, but turned on the jets and rolled up four more touchdowns in a hurry.
Mykheal Taylor started the scoring with a third-quarter touchdown run of 42 yards, and added two more scores on runs of 12 and 15 yards. Harrison Heim also scored after recovering a Mayde Creek fumble, and Chris Saenz added a 38-yard touchdown run in the final two minutes. Heim was good on his five extra point attempts.
Taylor completed five of eight passes for 46 yards, while Mason Jones – who was injured in last week's game – came in to throw a single pass, a completion for 22 yards.
At halftime, Homecoming King Percy Alford was on hand as Morgan Koteras was announced as the 2014 Homecoming Queen. Look for photos early this week on THSCougarClaw.com.