Unbeaten baseball team tops state rankings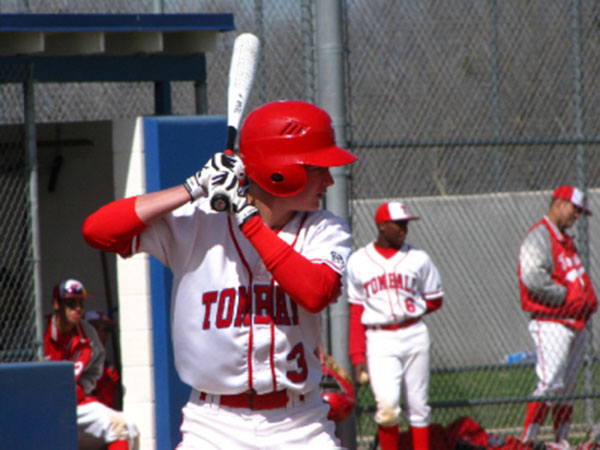 Staff Reports
March 19, 2013
The Cougars' first year back in Class 4A is off to a good start, the state's taken notice.
The baseball team is off to a 15-0 start on the season, including a 3-0 mark in District 22-4A, earning the Cougars the No. 1 ranking in the state, according to the Texas High School Baseball rankings.
What's more, the team is ranked No. 5 in the nation by MaxPreps.com, a high school sports website that ranks both teams and players.
"This is a great honor for our school," Coach Doug Rush said, "and gives great pride to our team."
During spring break, while others were having fun at the beach, the baseball squad was crushing Northbrook 8-0 and Willowridge 13-0. Such lopsided wins have district foes wary of taking on Tomball.
Three pitchers – junior Braedan Holub and seniors Nick Banks and Robert Dugger – were flat-out perfect in a five-inning romp against Willowridge, striking out 15 batters. The Cougars also got 15 strikesouts against Northbrook.
The team has 17 seniors and have huge games coming up this weekend as the Cougars face two other teams unbeaten in district. Friday night at 7, Ridge Point is here, while the Cougars play at Stratford at 2 p.m. Saturday.
"That's going to be a tough three-game stretch, and we will once again be taking it one inning and one game at a time," Rush told the Houston Chronicle, which posted a full profile of the team Thursday. "You just can't look ahead or past anyone."
The Cougars are back home next Tuesday night for the annual Faculty Night game, when they play Tomball Memorial.
"We're in a new district that has some very good teams," Rush said, "and even though we appreciate having our program recognized, it also means we need to be even more focused on what we need to do."