Filing tax return may be right move for students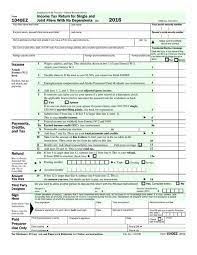 Tomball High has a large number of students that work. Stop at Chick-fil-a or go to the movies, and you're likely to see some of our students working behind the counter.
But many of these students may be leaving money on the table by not filing taxes. If you had a job that took federal income tax out of your check, you should look at filing a return.
First, be aware of a key rule: You must NOT claim yourself as a dependent, if your parents are claiming you (a near certainty for high school students).
But even claiming zero dependents, for most students you'll get all the money you paid in taxes returned. That's because most teens don't make enough to have to pay taxes.
You will only need to file a 1040EZ, along with your W2, and there are numerous websites that let you e-file your 1040EZ for free. Check out HRBlock.com or even IRS.gov, as examples. If your parents use a tax pro, they will often offer to do your taxes for free to keep your parents happy.
By now, most employers have already given out W2s, and all required to be distributed by the end of the month. The deadline to file your taxes is April 15. If you do direct deposit, you can have your refund back within two weeks.