Choir students make it past all-state competition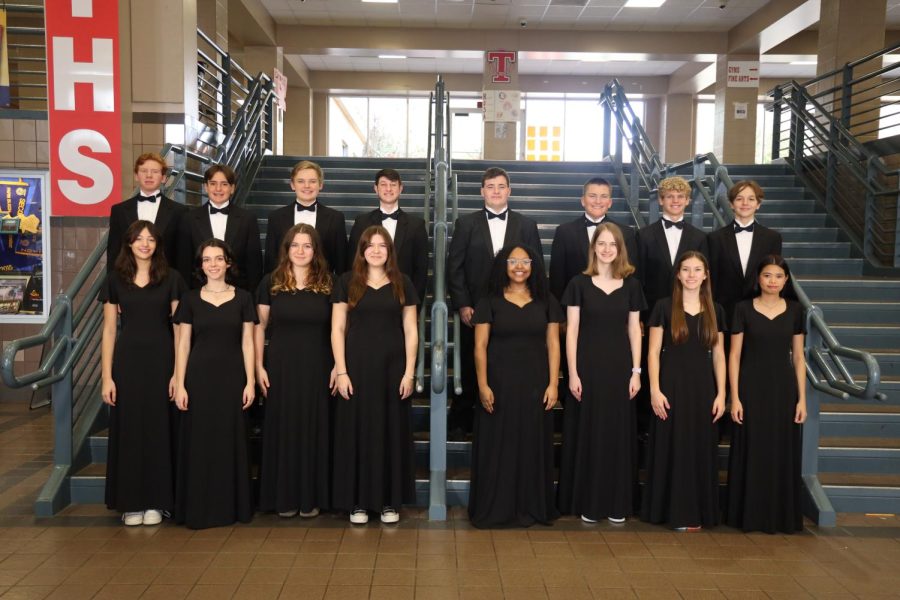 Earlier in the week, students Naomi Chad and Gabby Velasquez made it through the All-State choir competition. After a strenuous audition process, which started at the beginning of the fall semester, the two have been chosen to sing the final All-state choir performance.
The competition process starts with districts, where the best 75 out of those who auditioned are chosen to move on to region. At regionals, 20 students make it through to pre-area, and from there it is limited to the top 5 students.
Velasquez, junior choir student, explains that she competed last year as well. This year however, she exceeded her expectations.
"I feel very excited," Velasquez said. " Last year, I made it to pre-area. This year, I just jumped through and made it to State."
Chad, senior choir student, is familiar to the competition process. In recent years, Chad has represented Texas in a national choir competition, and is a regular competitor when it comes to State.