A world apart, but Ukrainian crisis hits home for Andriassyan
Over the past month, headlines across the world have been centered around the current Ukraine crisis. While it is easy for most people to turn off the news, for others this crisis has enveloped their lives and is constantly on their minds.
Eliza Andriassyan is a freshman now living in Tomball, but is a native-born Ukrainian citizen. As her fellow students sit and watch the far-off destruction, it's much more personal than they realize.
Eliza grew up in Ukraine, moving to the U.S. with her family when she was in fourth grade. Though she left some years ago, she keeps a close bond with her home city of Kyiv and the people of Ukraine.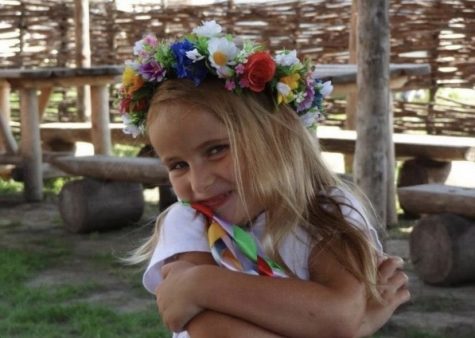 "My most favorite memories have been made with my friends and family in Kyiv," Eliza said. "I want the people who reside there to keep creating those memories."
For now, Eliza has been able to keep contact with relatives and friends residing in Ukraine amidst the crisis. Thankfully, her loved ones remain safe for now as they have found shelter elsewhere. More than 2 million have been displaced from their homes in Ukraine because of the fighting.
"I have a lot of friends there. Well, I had a lot of friends there, and they all dispersed everywhere," Eliza said. "It's just hard for them … and it's still really scary."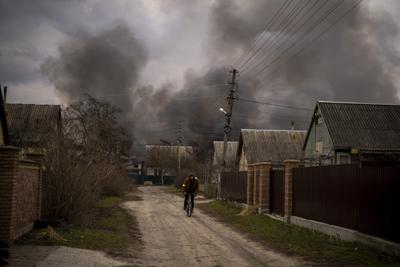 Much of the world is stricken with empathy towards the Ukrainian people. Eliza implores everyone to take this tragedy seriously.
"It's also kind of like, disheartening," Eliza said. "Seeing people like making jokes about it when I know the people there and that they're struggling."
While these conflicts can seem unstoppable at times, there are still ways to help the people of Ukraine. Keeping up to date with the news as well as spreading awareness on social media are simple ways of showing support. Another way to support Ukrainian refugees is to find places to donate to, whether that be financially or with food and other necessities. There is also a donation box set up in the cafeteria collecting supplies.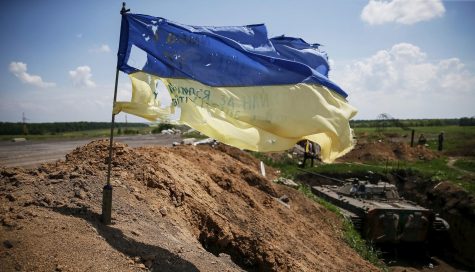 "A lot of people are posting about it…but that's all they are doing," said Eliza, "We get the word out, but that's all we're doing."
As this conflict continues, she wants everyone to remember to keep thinking of the people and refugees of Ukraine who are struggling and need support.
"Words can't even begin to express the situation inside," Eliza said. "It's truly heartbreaking."
If you need more information on the Ukraine conflict, check out NPR's website with news and updates.