Course Selection to begin this week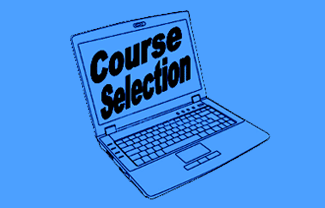 Course Selection decisions for the 2022-2023 school year are starting February 1st with the review off the different courses and then on the 7th till the 17th is when students will be making a final choice.
This year course selection will be different due to the fact that it will be held online in Home Access Center. Students will log in to HAC and choose their courses via the grades tab and on to the request tab.
There's an abundance of new electives coming here to THS. Aviation, a Law & Public Service program, Health and the Real World, Lifetime Fitness and Wellness/Outdoor Pursuits, Electrical Technology, AC/DC Electronics, Marketing, Computer Science Essentials, and Cybersecurity Fundamentals/Capstone.
TISD will also be offering pass/fail options, beginning with the class of 2024. Although course grades are still counted for report cards, transcripts will only list if they pass/fail and will not be listed in the students GPA, nor do they affect ranking.
Up-coming Juniors and Seniors will get the opportunity to enroll in advanced classes like AP and Dual Credit. AP is welcome to anyone to enroll while D.C. requires students to take an exam the year before in order to enroll, unless they have made a certain score on their PSAT.  Click on this link for more information: DC vs AP classes 
If you are a Sophomore who is interested in joining a D.C. class you have to sign up for a "First Time Dual Credit Student Meeting" with College and Career Counselor Emily Nichols.
Click Here for more information about course selection opportunities in the course catalog.