School to begin requiring Seniors to complete FAFSA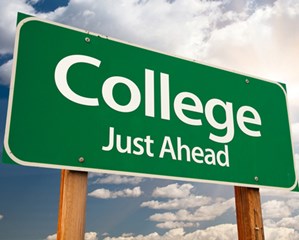 Starting with the graduating class of 2022 all THS students will need to fill out either a FAFSA or TAFSA to fulfill graduation requirements, the College and Career Center announced.
All students grades 9-12 must do one of the following in order to graduate:
Apply for the Free Application for Student Aide

Apply for the Texas Application for Student Aide

Submit an form exempting them from submitting either a FAFSA or TAFSA
There will be a tab in Student Link, found in Home Access Center, for students to submit proof of completion of either of these forms.
FAFSA submissions will require the confirmation code received upon submitting the document as well as proof of completion. Acceptable examples of proof of submission include a copy of the FAFSA confirmation page, acknowledgement of receipt from a college, or a copy of the signature page.
TAFSA submissions require a screenshot from the TAFSA submission page, or a copy of the signature page. If a student would like to opt out they must fill out a form on Student Link and get a parent signature.
Click here for FAFSA/TAFSA instructions.
Additionally, local scholarships have been posted for seniors to apply to on the College and Career Center website
"Seniors should apply for local scholarships even if they don't think they need financial aide," said College and Career counselor Emily Nichols. "Even if their parents have saved money for college scholarships can allow these savings to be spent on other things and take away the worry of paying for college."
Once determining which scholarships to apply for, students will locate their desired scholarship on the 2022 local Tomball scholarship list and review the checklists. Many scholarships will require the following but not limited to:
Extracurriculars, service hours and employment
Financial information
Essays
Letters of recommendation
Acceptance Letters
Photos
Transcripts
When applying for the TISD Local Scholarship Application, fill out the Google Form listed under step three of the 2022 local Tomball scholarship list. Students only need to fill out one form even if they are applying to multiple scholarships. Some scholarships will require a separate application.
"New scholarship opportunities happen every year," Nichols said. "This is why students need to keep applying even after they are in college."