Robotics hosts 'Spirit of Summer' auction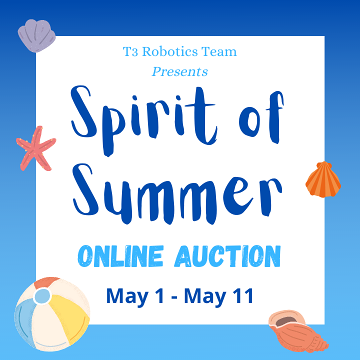 The T3 Robotics Program is hosting a "Spirit of Summer" online auction starting this Saturday and continuing through May 11.
You can place a bid on the items for auction, including AirPods, gift baskets, and more, or donate directly to the program.
The Robotics Program is hoping for a large turnout, as it is a major fundraising opportunity for the next school year.
For more information or to participate in the online auction when it opens, click here.