Coffee House gets canceled due to pandemic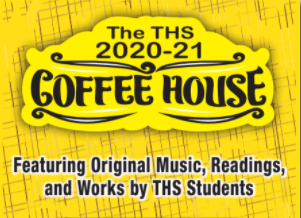 Tomball Stage had cancelled Coffee House, originally scheduled to run on Thursday, Jan. 21 and Friday, Jan. 22. Coffee House is an event held by the Tomball Stage in the black box, where students perform their original talents to an audience .
The reason for this was primarily due to COVID-19, which has made the idea of performing in a small space such as the black box unwise. Along with this, there was the fear that, because of the virus, not enough students would audition for the performance, leaving it lackluster compared to previous years.
However, despite this setback, the Tomball stage has been very open with their plans to merge the now canceled event with their second nine weeks event, Night of Scenes. How they plan on going about this is still up in the air, but what is certain is that the Black Box will most likely be swapped out this year for a larger room like that of the gymnasium or cafeteria in order to meet with the schools new standards of safety.
Check back with Tomball Stage for more information as it become available.