School year amidst pandemic brings new changes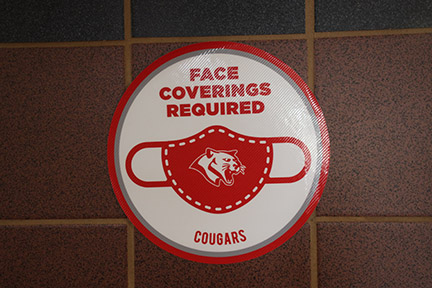 Starting a new school year during the COVID-19 pandemic has brought many new changes to our school.
"I'm super excited about the kids coming back," Principal Chris Scott said. "I'm looking forward to the relationships we have with the kids being reestablished."
One of the major changes is that 27 percent of students are attending the Tomball Virtual School.
"We have a lot of students still involved in their extracurricular activities even though they're online," Scott said. "All of our school events, we invite them to be a part of that in every capacity possible."
Many new procedures have also been put in place to ensure the safety of students attending face to face learning.
"Every teacher has hand sanitizer [and] sanitizing spray for desks and handles." Scott said. "Our water fountains are only for filling up water bottles, you can't use them as you have previously."
The school is replacing some of the old water fountains soon with newer fountains that feature bottle-filling spouts.
Lunch will also look different, as there are four lunches as well as an advisory period coming right before or right after the scheduled lunch. The advisory period is a study hall replacement for Cougar Block, but club meetings will not take place during this time. No class will be split by a lunch anymore.
"There are 'sit here' stickers on our table seats for social distancing purposes in the cafeteria," Scott said, "In the morning and afternoon there will be some differences in how we enter and exit the building."
A  question that many members of the community have is about football games, and how it will look in the stands.
"We will have fans and groups performing," Scott said. "The details of how it will be arranged should be coming out shortly."
As for Homecoming, the game and parade are still set for the week of October 26, but the dance has been canceled for now.
With all the changes due to COVID-19, this year is set to be a different year than ever seen before.
About the Writer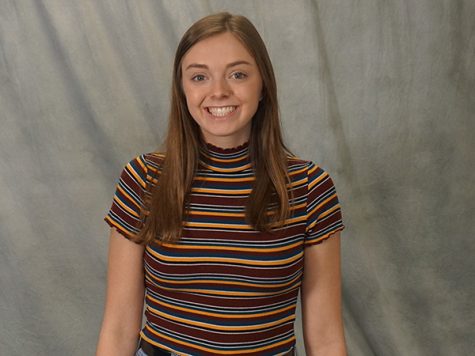 Jenna Jaffray, Editor-in-Chief
Hi! I'm Jenna and I'm the Editor-in-Chief for the Cougar Claw and a senior here at THS. I love to play lacrosse, read, write, watch basketball, and...