Carson Connard wins Mr. Debonair 2020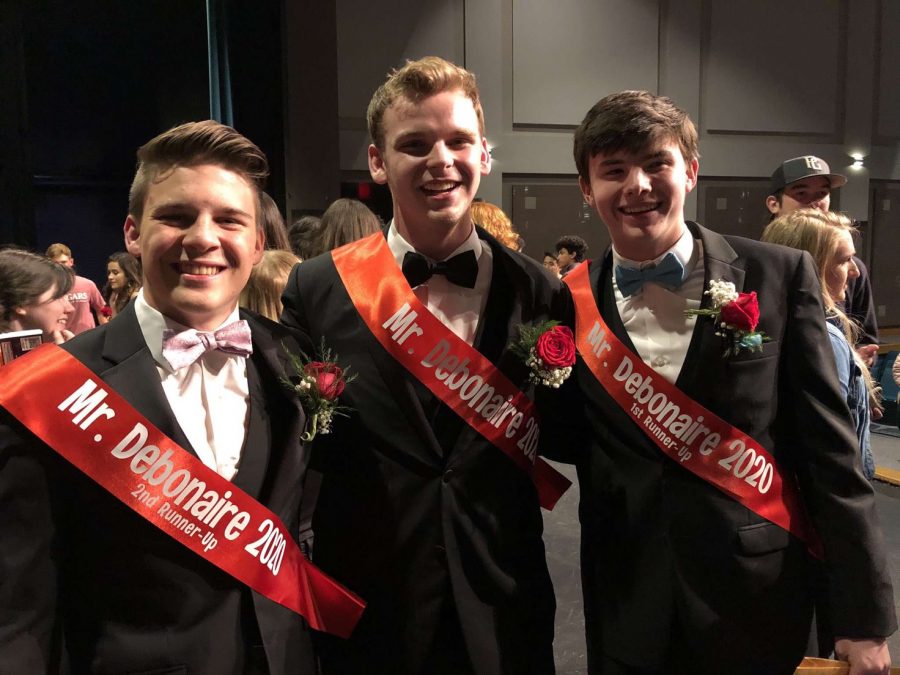 Debonair (deb – o – naire), adjective 1. courteous, gracious, and having a sophisticated charm: a debonair gentleman.
Ten young men took the stage Wednesday night aiming for the title of Mr. Debonair, a tradition at THS where boys in the 12th grade can sign up to participate in a beauty, talent and speech competition.
Sawyer Link, Carson Connard, Carter Monrad, Jose Barahona, Max Nolan, Nicholas Mobley, Trey Robins, Juan Pablo Gonzalez and Mateo Ulluoa. The contestants were all accompanied with escorts including Jessica Martorelli and Harmony Lopez, some were even accompanied by two.
The participants first had a walk in the stage, where the audience could see who they were and get an idea of them. The walk was followed by a talent show, where each participant surprised us with a different talent.
At the end, Connard was crowned as Mr. Debonair, with Link finishing second and Gonzalez and Monrad tying for third.
The audience particularly enjoyed the talent portion.
"The talent show was my favorite part it was so funny and all the contestants were just entertaining people being silly," Jimena Davalos said. "My favorite show was Trey's sing along of Miley Cyrus's Party in the USA."
The third part was another stage walk, wearing a tuxedo. The host read the contestants dreams and inspirations while they walked with their escorts. At the end of this the winners for best smile (Link), best legs (Barahona), best eyes (Gonzalez), best hair (Monrad) and most entertaining (Robins) were announced. For the final round, the top four finalists were announced, followed by a random question to each contestant.
"I am still in shock, I was not expecting this at all," Mr. Debonair winner Connard said. "I want to inspire other people to believe in themselves and sign up for this amazing competition."