BPA succeeds at Regionals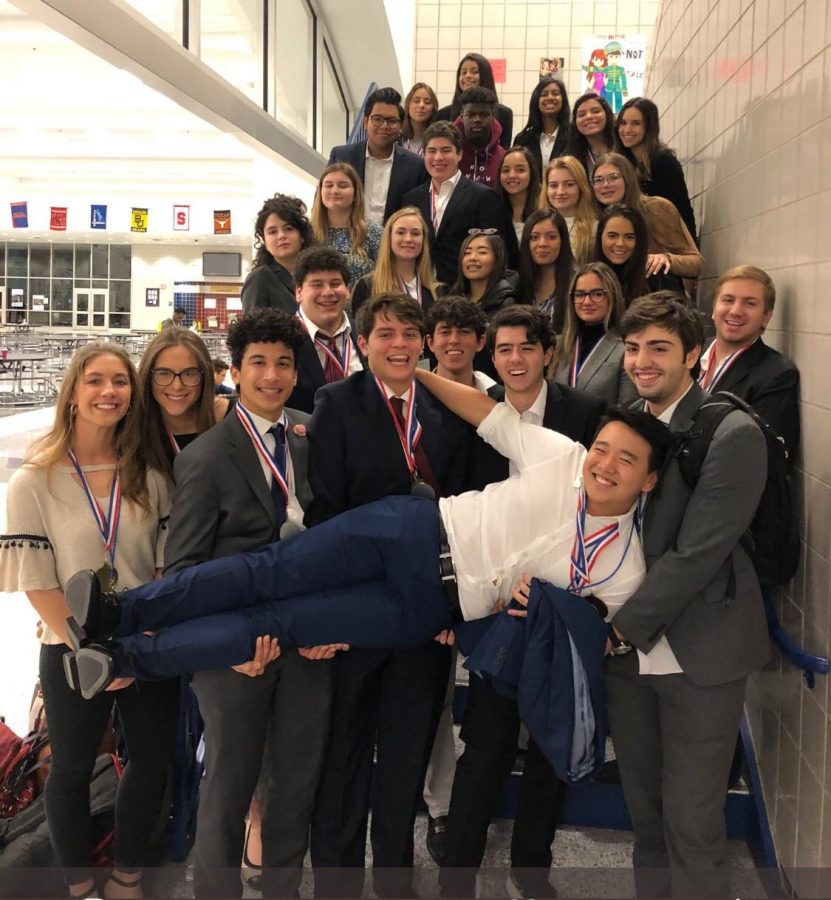 The Business Professionals of America squad participated in Regionals last Saturday at Davis High School.
The Team Sponsors Erin Kisseberth and other business teachers helped prepare the students for this events. After months of practice, fortunately most of the BPA members qualified for state in regionals.
"We are very proud to say that we will all be going to state expect for a few couple people; we truly put everything in this competition and we are happy to see the results of our hard work." BPA VP Leonardo Perez said.
Most members of BPA qualified, here are a few of the places and winners:
2nd place in Video Production by Patricio Bello, Rogelio Samadi, Leonardo Perez and Pablo Bayon.
1st place in Financial Analysis by Silena Perez, Jacinto Rodriguez, Michael Divo and Andrew Lee.
1st place in Economic research by Clara Escamilla, Daniela Sanchez and Joanne Lee.
1st place Personal Financial Management by Silena Perez Leon.
"I am really surprised that we all not only made it to state but also got the first places in most events." BPA Member Jacinto Rodriguez said.
The BPA State Competition will take place on March 3rd-7th, 2020 and it will take place at Dallas, TX.