Robotics Club wins $2,500 grant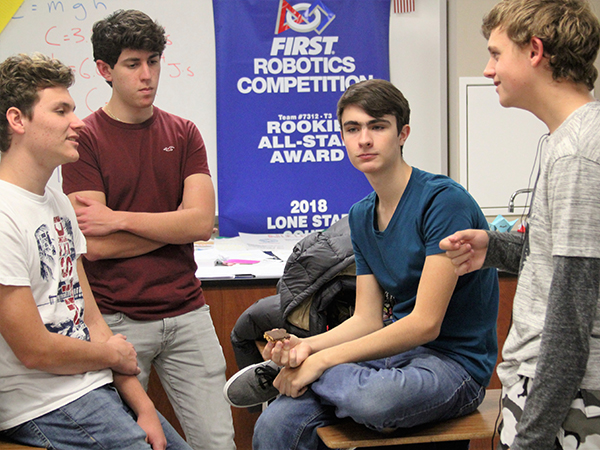 As robotic interest in Tomball High School sparks with the new Robotics class, more people are joining the Robotics club. Popularity has grown to an extend where a new rocketry team was formed this year.  THS is the only school in the district with a rocketry team, first suggested by THS Senior Jacinto Rodriguez.
However, the team doesn't have enough money to pursue competitions and innovations, so the team decided to apply for The American Rocketry Challenge, financial help called "The Pell Grant."
Although the Pell Grant is usually a grant for college students, the government gives TARC resources and funding for their programs, which they can later give back to students. The team applied for help to achieve their dreams of competing and was awarded a $2,500 grant.
"We really wanted to participate in the competitions and to build more advanced rockets but we knew that we didn't have enough money for that. With just a little hope we applied for this grant and surprisingly we got it," said Rodriguez, the Rocketry Team president.
The team is now building their newly funded rocket and will be competing in the TARC competition later this school year.
"This just proved to us that we can always achieve our dreams and there are many paths to it," Robotics Club Member Leonardo Perez said. "We are going to take advantage of this help and make the best of it."