Homecoming Is Just Around The Corner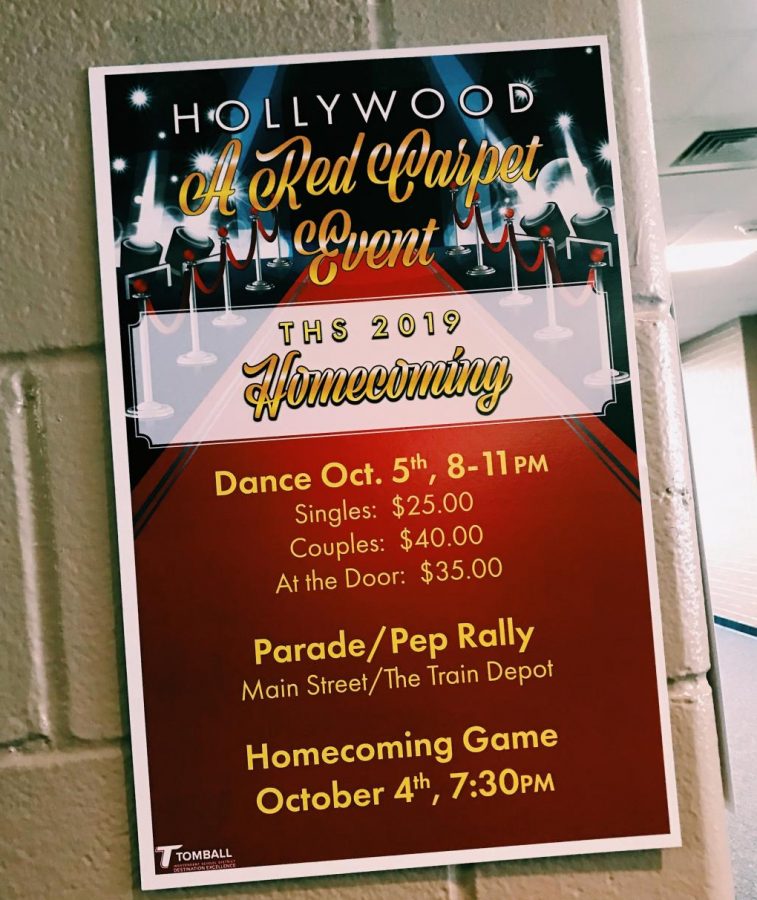 The 2019-2020 famous Homecoming Dance is getting closer. It will take place on Oct 5th from 8-11p.m.
This years dance is Hollywood themed. The organizers will place a red carpet on the entrance to match the team.
Tickets for the dance will start selling on September 24th in the cafeteria.
Single tickets are $25.00,
Couples $40 each,
At the door $35 per person.
The Homecoming Court nominations will start on September 24th. The 4 nominees per class will be announced on September 27. The nominees will be able to participate in the parade for the HOCO game, where the winners for 9th, 10, and 11th grade will be announced at the end. The senior nominees will all walk during halftime at the HOCO game on October 4th accompanied with their families. At the end, the HOCO queen will be announced.
"These years homecoming means a lot to us seniors since it is our last one ever" THS Senior Jimena Davalos said. "I am very excited with this year's theme and can't wait for the HOCO dress up week".