Theatre's 'Peter and the Starcatcher' auditions today and tomorrow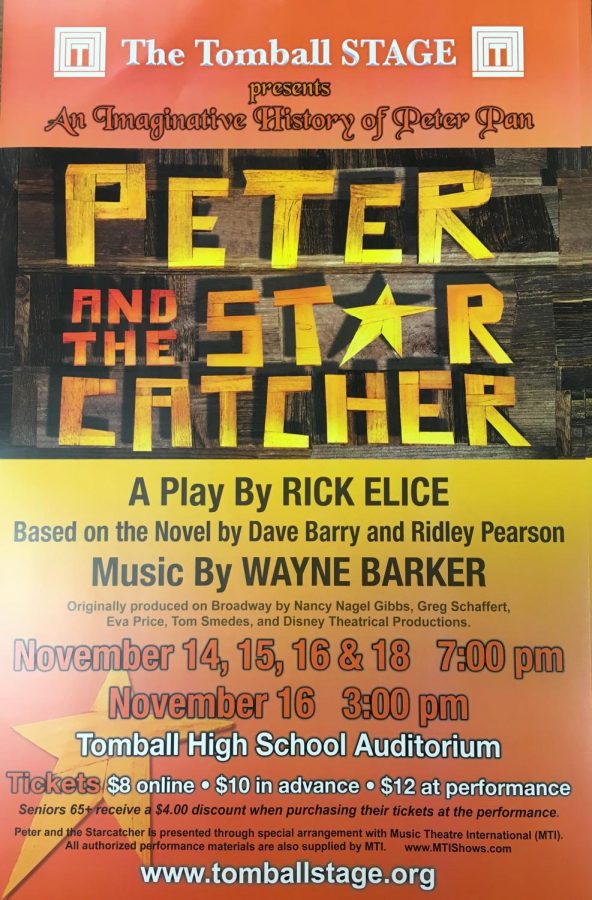 Today after school, Tomball STAGE will be holding auditions for the upcoming production of Peter and the Starcatcher between three and five p.m. in the Black Box.
More than 35 roles are available for students, including sailors, numerous of pirates, British subjects, orphans, natives, mermaids, mollusks, seafarers, and narrators. To audition, make sure to swing by the callboard, located near room 1514, and sign up.
Call backs will be held Sep 10, between three and five-thirty p.m..
All students are welcome to audition; nobody has to be a student in the Tomball Theatre classes to participate in this production.
For more information about the production and auditions, please see Mrs. Hearn, in room 1512.