Patriotic Game delayed by weather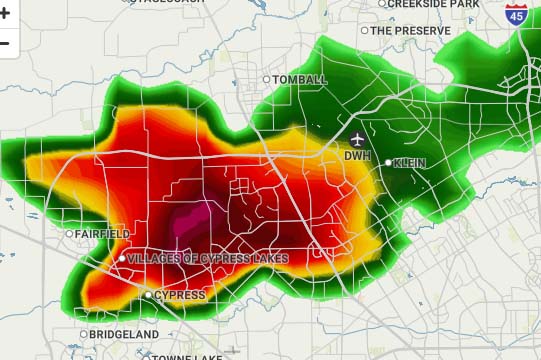 Kickoff for the Patriotic Game has been pushed to 7:50 p.m. tonight as a result of lightning in the Tomball area.
At 7:30 p.m., weather radar showed the storms moving away from Tomball. For now, fans are in the school waiting for word.
More storms are forecast to hit the Tomball area tonight.
Watch the Cougar Claw website for all the results from the game.