Senior Sunrise was a success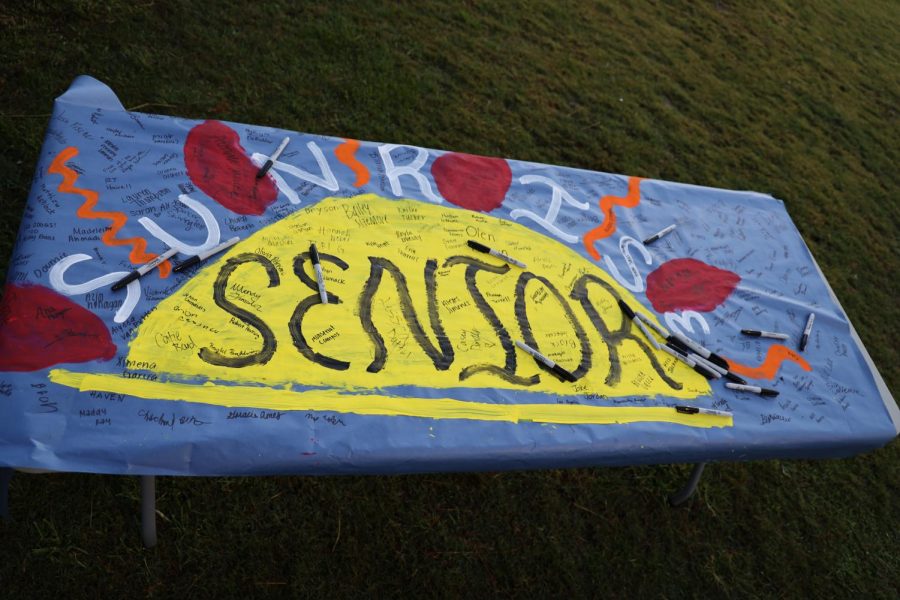 The Class of 2020 enjoyed a morning watching the sun rise with their friends and classmates on Friday at the THS soccer field.
This activity is supposed to symbolize the start of a new, and last, school year. As their high school career begins to end, the students had breakfast together as a big family. The volunteers were moms of some of the students, who provided tacos, donuts, milk and much more.
"I am really thankful for all the moms who brought us breakfast," Senior Patricio Bello said, "they are also starting their last year with many of us who will be leaving to college, so this makes it extra special."
Even though it was 6:30 in the morning, students had a great attitude and spirit. They took pictures and videos, sang and laughed together.  There was music playing and at the exact time of the sunrise at 6:54a.m., the famous Beatles tune Here Comes The Sun was played, matching perfectly with the occasion.
"It wasn't until today that I realized I'm going to say goodbye to all of my friends and my school in just a couple hundred days," senior Barbara Padron said. "I'm sure its going to be an amazing year and the Senior Sunrise Breakfast was the beginning."
The Class of 2020 will all get together again in late May for Senior Sunset.