Start Planning! Summer Vacation Ideas
Hang on for a minute...we're trying to find some more stories you might like.
Locally:
-Rails & Tails Mudbug Festival- May 4, 11 AM-8 PM
-Vintage Car Festival- May 11, 10 AM-3 PM
-2nd Saturday at The Depot- June 8, 12 AM-11:59 PM
-Shinedown: ATTENTION ATTENTION World Tour- June 21, 6:30 PM-11:59 PM
-Max Stalling- Heather Stalling in Tomball- June 26, 8 PM
-Tomball Farmers Market- July 6, 9 AM-1 PM
-Downtown Tomball Parade on Main Street- August 2, 5 PM-10 PM
State-wide:
-2019 Summer Games- May 1, 7 AM- May 5, 2 PM
-Hamilton-Dallas Summer Musicals- May 5, 1 PM
-KABOO Texas 2019- May 10-May 12
-Camping Trip- Inks Lake Park, Burnet, TX- May 17, 5 PM – May 19, 5 PM
-Texas Appaloosa Horse Club Summer Fun Circuit- June 2, 8 AM
-Texas Folklife Festival- June 7-10, 11 AM-11 PM
-Concert in the Cave- Summer Solstice- June 22, 7:30 PM
-Sad Summer Festival- July 6, 12 PM
-Kerrville Summer Market- July 13-14
-Shawn Mendes- July 23, 6:30 PM
County-wide:
-Queen + Adam Lambert: The Rhapsody Tour- June 24, 8 PM
-Houston Astros vs. Los Angeles Angels of Anaheim- July 6, 6:15 PM-11:59 PM
-Aladdin Broadway Tour- July 10, 7:30 PM
-Warped Tour- July 12, 10 PM
-Starlight Social: Health and Human Performance- July 26, 7-10 PM

About the Writer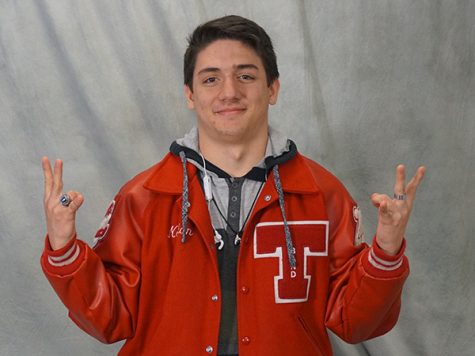 Nathan Mahaffey, Staff Writer
Hello, I am Nathan Mahaffey. I am part of the Newspaper team here at THS this semester. I am a senior, I enjoy writing stories and making people remember...